Fair Workweek New York City HarriX Panel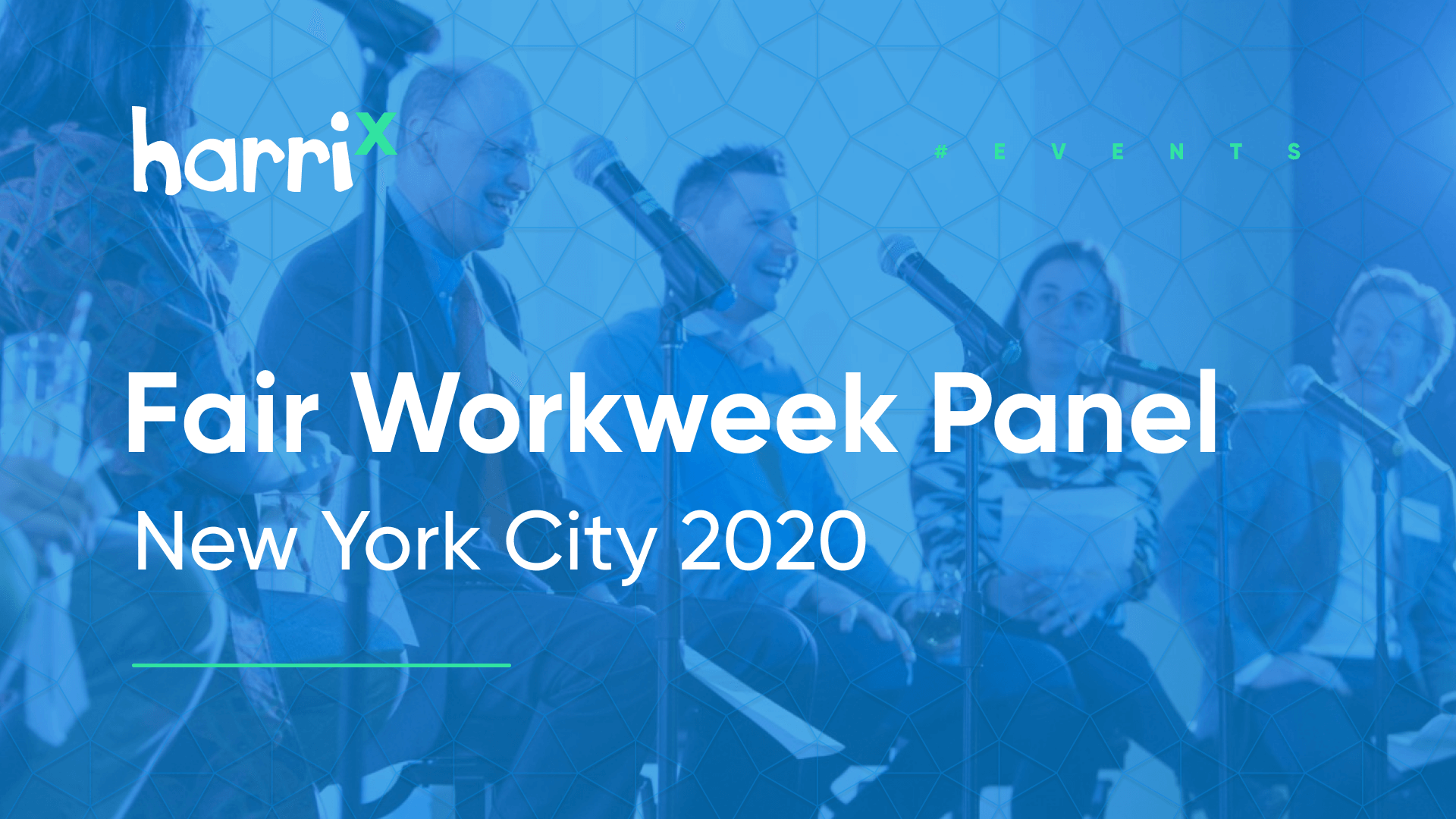 Earlier this year, Harri hosted our inaugural panel event in New York City on Managing Labor-Related Complexities. Our panel was led by Harri's Vice President of Sales, Kjael Skaalerud, and featured representatives from: Dig, Chop't, Paris Baguette, and Fox Rothschild. The goal of our panel was to define the Fair Workweek Ordinance in NYC. As the Ordinance continues to develop and be set into place, the rules and regulations can seem difficult to keep up with. This process can feel intimidating, but we are all in it together.
Throughout the panel we discussed: culture and employee/manager experience, the good and bad sides of the new rules, key operational changes, and the integral role technology will play moving forward. With so much room for error, you need an efficient and reliable platform to manage Fair Workweek regulations. Erica Retblatt (VP of HR at Chop't) had this to say: "If we were advising the federal government, it's like at least if you want to roll this out to anywhere or everywhere, give a grace period where at least technology companies can come up with a solution. Because to be compliant with the law without technology is virtually impossible". The following video highlights the excitement from the panel and provides a glimpse into the evening. Check it out below:
The Harri Solution
We have developed a Fair Workweek component as part of our scheduling technology solution. Our platform is able to assist with:
Our software allows you to distribute, manage, and complete good faith estimate documentation with employees throughout the pre and post hire process.
Build schedules that utilize data, demand forecasting, and activity-based intelligence to assess the precise amount of labor needed weeks in advance.
It is imperative that you are alerted in real-time about schedule changes and time-off requests. 
You will be notified when publishing changes to a schedule that will result in premium pay entitlements.
The ability to view and audit detailed reports on all the premium payments that resulted from scheduling changes is crucial.