Goodbye 2020: What's Next for Hospitality in 2021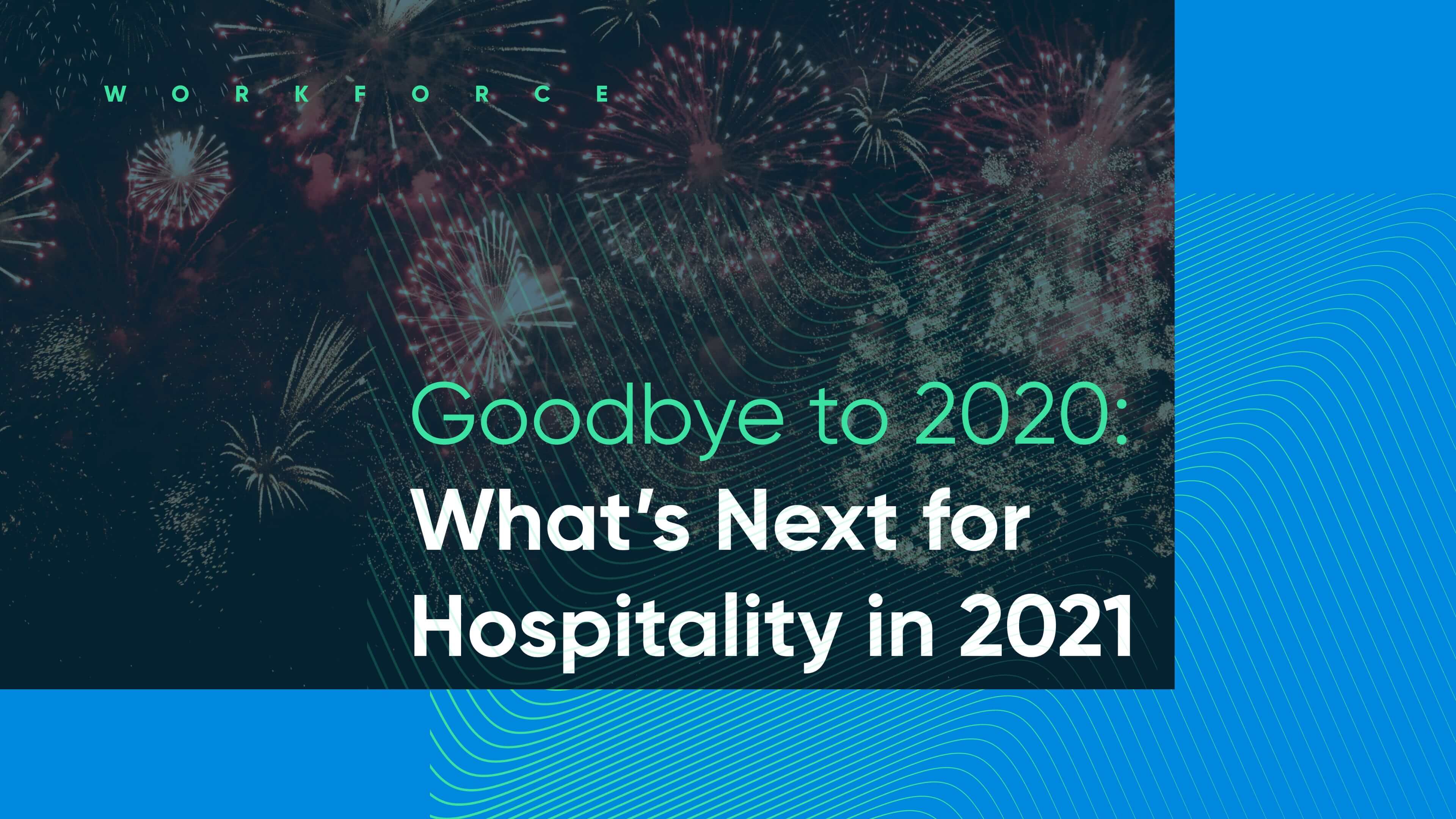 This post was written by Chris Fletcher, a Co- Founder of Exp101.com.
As we pass through January 2021 we finally have some hope that we will be moving towards the end of the health implication side of the pandemic but what does hospitality look like in 2021? There has been lots of talk about the new industry and how it evolves, here are my thoughts on what you will see when you finally get to go out and socialise again.
I think that just flicking the switch onto normality may be more difficult than we first thought; so much has changed in the way we socialise in the last 12 months. Of course, we will still eat out, especially when restrictions are lifted during the summer months, but will it be the same as before? 
A sit-down dining experience has changed for sure over the last 12 months. Personal space has been at the forefront of everyone's mind and this has already been managed on-premise, but will this continue to be a focus for customers moving forward?
Brands have taken a hit with fewer covers under the same rent and will have to continue to do so. Having more space may mean that the experience will improve and therefore the average spend for each cover will improve. Although most diners will be still wary of COVID, having more time and more care at the table allows brands to deliver an experience that the customer may not have seen before.
Lockdown has certainly affected high street, shopping malls, & outlet villages. But what about the local aspect? Everyone has started shopping locally and have discovered some great businesses on their doorstep which normally would be ignored for the big brands or brands located near leisure destinations. 
In 2020 and now 2021, our leisure destination is a walk in the country, by the beach, or down to our local village. Over the first lockdown, I have been holding podcasts with small independent businesses to learn about their stories. The most common theme coming out of lockdown is that they have all seen growth and have loyal customer bases who they can communicate with daily, this is HUGE!
Being able to see and speak to customers is enabling smaller brands to grow. They know precisely what their customer wants and they are tailoring their service to meet their needs; it seems obvious, but that gets very difficult to manage when you are a national brand with multiple sites. 
Lots of lessons will come out of 2020 but one of the most important is to know your customer profile, personalise it, and tailor your social media and product to reflect that. This will breed loyalty and repeat customers.
We all know the famous quote by Winston Churchill, "never waste a good crisis." Even now during the pandemic, you can see QSR brands jumping forward in terms of being able to address restrictions quickly and deliver a product that in essence can be anti-social, a quick bite, a coffee, or a quick meal. All of this is done in a seamless service cycle and ordered before you walk in the door. 
The difference today is that technology now allows brands to move quickly into online platforms and get ahead of their competitors who haven't been able to innovate quickly.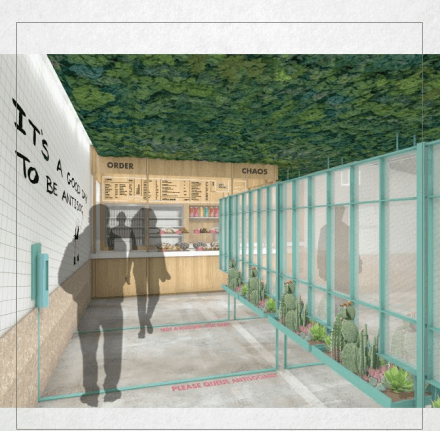 During the summer we looked at a potential design of a brand called "anti-social" designed by David Chenery & his team from Object Space Place. It really gave us a glimpse into the future (or present!) of how brands can function amongst an ever-changing environment but still be attractive and offer the best quality in an environment that is both "safe" and " modern." Brands who don't take themselves too seriously and have a strong message will win in 2021.
Strategy & Messaging: The 4 P's of 2021
Seemingly every strategic plan was thrown in the bin…so what now? More planning, on so many different levels.
At the top of every agenda should be People. How we looked after our teams during the last year will dictate how this year will play out. For those who reached out with big virtual arms and hugged their teams giving them assurance and protecting their jobs, it will pay back. You are the industry heroes, the Ops directors, area managers, HR teams, finance teams in their garages, sheds, and kids bedrooms, wrestling with homeschooling whilst trying to protect their team. 
Hospitality strategy needs one defined objective that can be executed right through the organisation. In no particular order: People, Profit, Planet, & Policy will be crucial to moving forward successfully.
As I said earlier, 2020 was the year of the People (and for some reason everyone suddenly realised how important they were!). This year we have to use our social channels to message our teams and our guests. You will see a lot of messaging around teams doing their day-to-day jobs, the roles each team member plays, and public recognition on a scale never seen before. Harri's team communication tools are great for this. 
Profit will be top of the agenda as we fight back. Innovation will play a key role in this and don't be surprised to see more brands moving into grocery lines, delivery services, and more digital interaction to keep their consumers informed and engaged. And let's not forget the tools which underpin a Manager's ability to manage costs to maximise on profit. Predictive labour and revenue tools at the click of a button.
The Planet will be featured in business strategy now more than ever before. We all contribute to the planet so why do only a few take the role of fixing it? No more will environmental protection be a throw-away agenda note; this is serious and we'll see a vast increase in messaging round this in 2021. 
Finally, Policy is a strange word to throw into this mix, but again in 2021 you will see a lot more visibility on why your chosen eatery is a safe place to eat. Not just from COVID-19. but from food-related illness, calorific related issues, dietary issues etc. (You can update your team on all policies on Harri's logbook). The list is long and we are about to learn lots more about your favourite brands — which is finally a step in the right direction.