Harri Welcomes Jack Gordon as Chief Financial Officer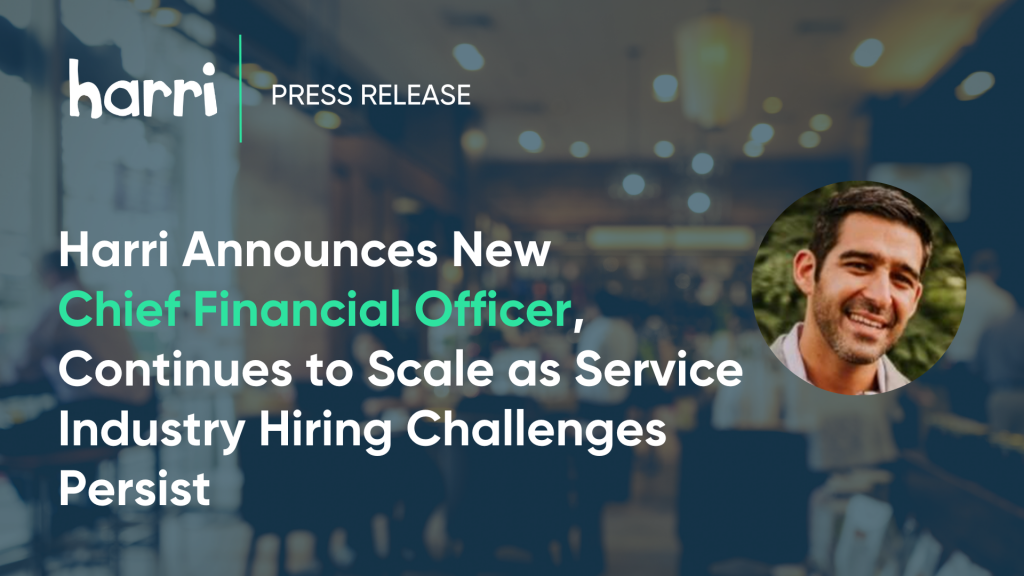 Frontline Employee Experience Platform Continues to Scale as Service Industry Hiring Challenges Persist
NEW YORK, March 01, 2023 (GLOBE NEWSWIRE) — Today, Harri, the revolutionary Frontline Employee Experience platform serving over 20,000 restaurant and hotel locations and 4 million hospitality employees globally, announced that Jack Gordon has been appointed Chief Financial Officer. As part of the leadership team, Gordon will oversee all of the company's financial functions, including finance strategy, planning and analysis, accounting, reporting and revenue operations, as well as human resources to support Harri's ongoing growth initiatives.
Gordon initially joined Harri in 2022 as Senior Vice President, Finance. Prior to this, he spent six years at Wiley, where he held key roles in finance, planning and business optimization, and most recently served as Vice President, Finance. Before Wiley, Gordon held financial planning and analysis positions at OneMain, Royal Bank of Scotland and IBM. He has a strong track record of increasing enterprise value as an operational finance executive through leading organic and M&A growth strategies, implementing strong controls to enhance financial rigor and spearheading process and systems improvements to support scaling businesses. Gordon holds a Bachelor of Science in Finance from Penn State University and a Master of Business Administration from the University of Connecticut School of Business.
Gordon shared, "Harri has built an amazing platform focusing on a critical workforce segment. I'm thrilled to be joining the team at this moment, with the opportunity to support and guide Harri's accelerated growth."
Harri founder and CEO Luke Fryer shared, "Jack is a forward-thinking finance leader with extensive experience helping organizations scale their business. Given the increased demand for Harri's products and solutions, Jack will be a valuable addition to our team and play a pivotal role as the company moves forward."
About Harri
Harri is the global leader in Frontline Employee Experience. The Harri platform is built for companies that have service at the heart of their business and believe that the customer experience will never exceed the employee experience. The Harri suite of talent attraction, workforce management, employee engagement and compliance technologies enable organizations to intelligently attract, manage, engage and retain the best talent to run and improve their business. Harri serves over 22,000 restaurant and hotel locations and four million hospitality employees globally, with emerging growth in retail and healthcare. To learn more, visit www.harri.com.