How Technology Could Transform The Employee Experience In Hospitality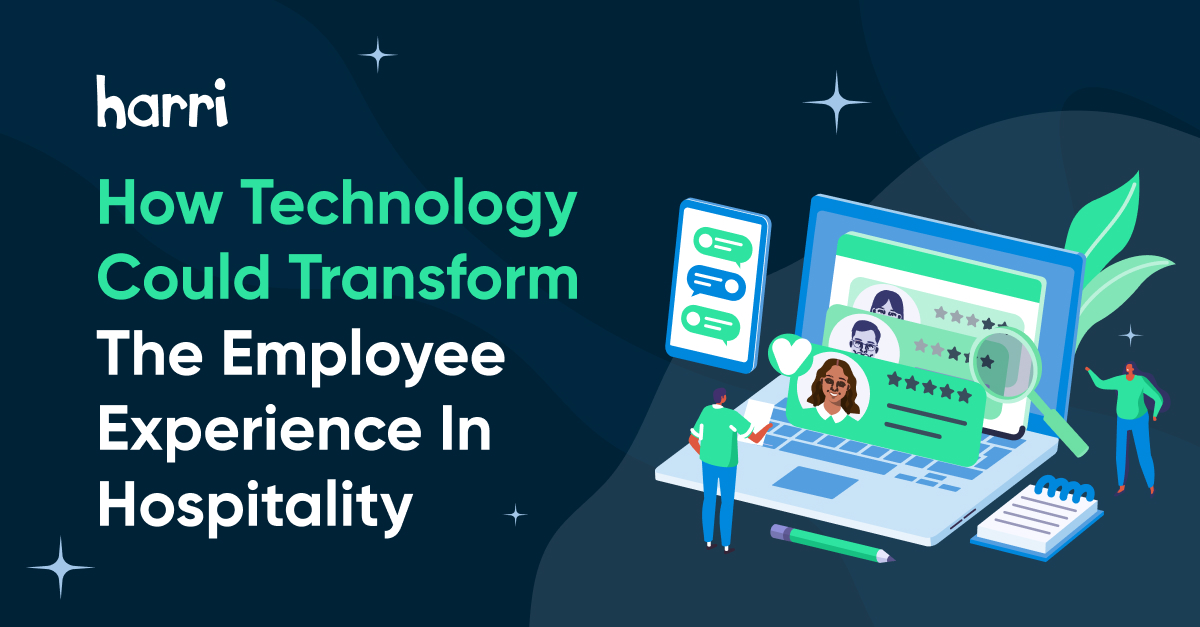 Digital tools have proven essential during the pandemic. Over the last two years, widespread technology adoption has completely transformed the way we work, communicate, and engage with our people. Yet a considerable number of hospitality operators still aren't willing to adopt or invest in new and emerging technologies – despite demand from employees and customers.
Here, we outline why now's the time to plan, build and future-proof your business' tech.
Why you should be using technology in 2022
In our recent collaborative report with CGA, we found that 38% of hospitality workers think technology has become more important to their role since the pandemic. What's more, 91% (9 in 10) of respondents said that staff engagement tools are simple to use – but only 32% believe it makes their job easier. 
This suggests that although technology may be used in some workplaces, it isn't being utilised properly. It could also indicate that businesses are still running slow and outdated systems – after all, 88% of employees surveyed said they'd like to see technology in hospitality improve. Let's take a look at why the demand for tech is so high.
The benefits of technology in hospitality
Removing the 'manager grind' 
Managers spend approximately 40–55% of their time performing manual tasks such as scheduling and timesheets, tracking duties, and basic admin work. Then there's hiring, which accounts for an average of 22%. Automating these repetitive duties gives managers more time to focus on their teams, their customers, and the things they love about the job!
"Technology has a role [in recruitment]. Anything that helps with the arduous task of streamlining it, and then making sure you get the right candidate, helps."

Paul Spencer, Director of Operations at edyn
Giving employees a voice
For businesses that didn't have the proper technology in place prior to the pandemic, team communication was eradicated – and 30% of employees believe it's still a significant challenge. Our enterprise communication platform – Harri CommsHub – can help here. With it, you can establish, configure and maintain highly customisable communication flows across various locations, job functions, and your entire organisation. 
"I think our workforce are much more willing and able now to have a relationship with an employer using technology. You've got to have a strong, compelling and honest employee brand…then you need to get your message out to people, and brilliant technology can help you do that in a really simple way. It can attract candidates to you and help your managers manage the process."

Dawn Browne, People & Talent Director at Fuller, Smith & Turner
Improving the work-life balance
Employees' desire for a better work-life balance really came to the fore over the last two years. Our report revealed that 54% of workers think unsociable hours are one of the reasons for staff shortages. Technology can help you manage shifts so that you're better able to offer flexible working to your teams, while maintaining a high level of customer service.
"Hospitality needs to be doing a bit more to attract people to the industry and make them stay, because we lose loads of great people… If we can't get people to want to come and work in hospitality and stay here, things are not going to get better. If you don't have enough people to trade, you don't have a business."

Jamie Smith, HR Business Partner at Revolution Bars Group
Employees' ten most wanted technology options to improve their experience
Digital clock-in and out (25%)

Smart scheduling (24%) 

Shift management (24%) 

Unassigned shift distribution (18%) 

Attendance monitoring (18%) 

Submitting review/performance processes online (18%) 

Online internal communication (18%) 

Team intranet (17%) 

HR payroll (14%) 

 Automatic meal breaks and deductions (14%(
If you want to transform the way you manage your teams, take advantage of Harri! Our intelligent scheduling tool enables you to control shifts and operational costs, while remaining compliant with local laws and regulations.
Request a free demo today and find out what our solution can do for you!
If you'd like to gain the insights from our collaborative report with CGA, download a copy using the link below.