Putting Employees First: Focus on Mental Health & Wellbeing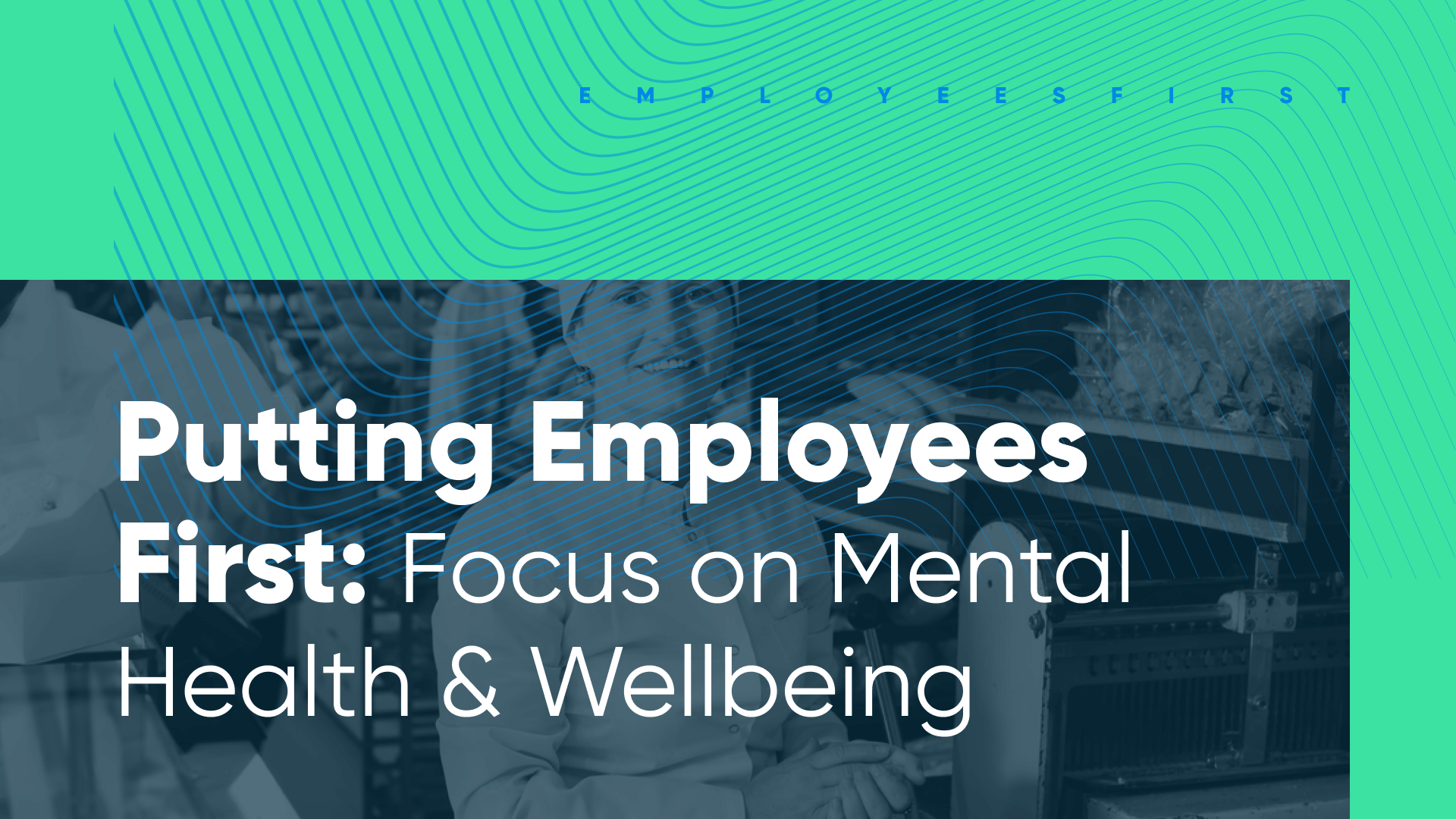 With reopenings on the rise, it's imperative that employers be cognizant of employee mental health upon return. Yes, getting back to work as quickly as possible is important, but so is taking time to check in on the people working. Maintaining positive morale with staff is the best way to assure your business's success. With mass furloughs and layoffs, it is unsurprising that employees would be feeling stressed or anxious about starting work again. It is an employer's job to alleviate these concerns as much as possible, especially in unprecedented times. With some much emphasis on physical safety, it is important that mental health does not go unnoticed. These changes to routine can be confusing and overwhelming, but through strong leadership and reassurance, it is nothing you and your employees cannot overcome.
What changes are businesses implementing to address employee mental health?
Sometimes the protocols put in place to protect employees and customers can cause as much stress as they aim to mitigate. Having to wear a mask and eliminate most of the physical interaction that makes working in restaurants the same is challenging. People are not used to having to distance themselves from one another. Employees are dealing with losing most of the face-to-face part of their business, fears of contamination and illness, and customers taking their anxieties out on them. Many employees are also coping with having to be in closer proximity to each other than they feel comfortable with. With ever-changing safety protocols and the pressure to perform, mental health can sometimes feel like it is taking a backseat. Although, these challenges have inspired business owners and managers to take employee mental health concerns into their own hands.
For instance, Rondo Fernandez (Mojo's restaurant and music venue's owner) contacts each of his employees weekly to touch base. He was quoted in Restaurant Business Magazine saying, "I personally checked comments on the social media feeds of foundational employees to see if they were posting about depression, sadness or financial concerns," he says. "I gave back some of my PPP money as bonuses to my long-term staff and a $75 gift card to every employee to build morale."
Showing your employees that you see them and appreciate their work during these hard times is imperative. Weekly check ins and financial compensation (where appropriate) tells an employee that you understand what they are feeling, and that it is valid. This is another step in the right direction for promoting positive workplaces in difficult situations.
Another important component of maintaining positive employee mental health and wellbeing is communication. Keeping communication open and constant shows your employees that you are accessible. Some companies have gone as far as to hire pastors and professionals to come in and act as a resource. 
Gini Quiroz, the director of team member engagement at K&N Management, discussed why she believes communication is so essential in Restaurant Business Magazine: "The uncertainty early on created lots of questions and fear—especially as guidelines began to change rapidly. We created a communication strategy right away that provided a consistent pace in which we would send out information… We never wanted it to be a mystery or have our teams wondering when they were going to hear from leadership."
Many furloughed and laid off employees (according to an employee impact survey produced by Harri) claimed that their former employer had not been in constant communication with them. Of those claims, even fewer had reported employers keeping them updated on plans to reopen. In the midst of uncertainty, maintaining consistent and open communication seems to be the best way to combat anxiety in employees returning and be aware of employee mental health.
Since poor mental health can lead to substance abuse, Laura Green (a licensed professional counselor and spirits educator) recommends creating a way for employees to decompress after work in the space. She said to Restaurant Business: "It's OK to pour a glass of beer or wine for employees, then sit around and look at how the day went. Talk about what went right and what can be changed."
These are just some of the many important changes restaurants across the country are implementing to better serve their employees. As we move forward, keeping as much of an emphasis on mental health as we do physical health will be crucial to cultivating positive work environments.
At Harri, we are continually striving to be the best resource we can for the hospitality industry. Employee mental health and wellness means a lot to us. As part of this mission, Harri recently held a Mental Health Awareness Week to show our support for anyone who may be struggling in these difficult times. The festival consisted of panel discussions, training sessions, and support. Harri has also created a suite of mental health training courses. These courses are designed to foster mindfulness and give people the opportunity to take a breath. 
To put on this series, we partnered with MIND and UpSkill People to provide access to our Online Training Platform. The courses offered are in: Anxiety Awareness, Stress Management, and Managing Team Wellbeing. Wellbeing content boosts employee's confidence in their employer and including this addition to a rehire provides comfort that you are already thinking about their mental health concerns. This platform utilizes centralized reporting to help ensure completion of the content. We have over 17,000 employees signed up globally, so contact your account manager to activate this platform! This service is only available for free until the end of June 2020.
We know times are tough and that everyone copes differently. Being able to show your team that we are in this together and dedicate time to promoting positive mental health is crucial in moving forward. Maintaining open communication and putting as much emphasis on mental health as we do our physical health can be a challenge, but one that we can all work together to overcome.