Propel Interviews: Insights From Industry Leaders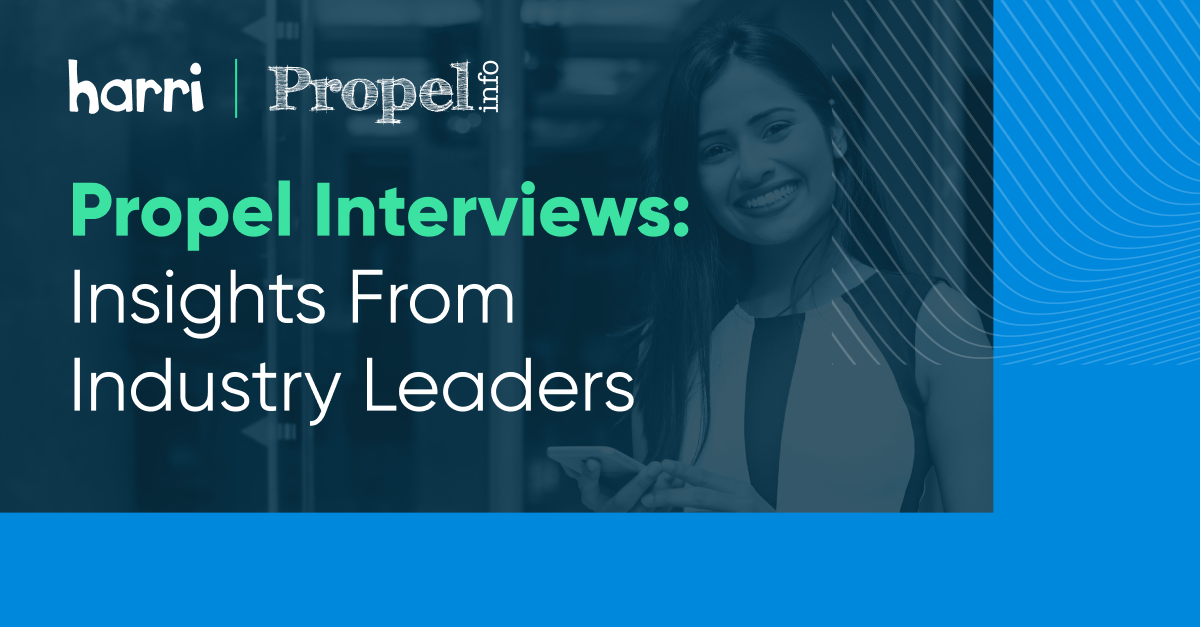 In March, we sponsored another series of Propel interviews, this time led by Mark Wingett, Group Editor at Propel Info. 
In the five-part series, Mark spoke with leading operators Charlie Gilkes, Co-Founder of Inception Group; Helena Hudson, Founder at Real Eating Company; Jonathan Lawson, CEO of The Liberation Group; Matt Snell, COO of Gusto Italian; and Richard Ferrier, Managing Director of Brasserie Bar Co. The group discussed the lessons they learned during the pandemic, and how they're using them to combat the challenges that lie ahead. 
If you missed it, don't panic! We've summarised the key themes and insights from the interviews below… 
Anxiety, uncertainty, and fear of the unknown
With three lockdowns, countless closures and numerous reopenings, the uncertainty of the pandemic caused endless stress and anxiety across the industry. No business could have prepared for COVID-19. And even when operators fought to keep their doors open and their employees on the payroll, new variants emerged that placed recovery efforts on hold once more. The now-closed furlough scheme and government grants proved useful here.
"It was a massive rollercoaster. We went through furlough, there were some grants, then we opened up and had 'Eat Out to Help Out'. At that point, we thought we were home and dry, and then obviously we weren't by a long stretch."
Charlie Gilkes, Co-Founder of Inception Group
The key to returning to normal
During the height of the pandemic, the government failed to communicate effectively with operators, which proved detrimental to the sector. Now, as the industry gradually returns to normal, honest communication in the workplace is crucial – whether that's in person or via online platforms. Just like Jonathan Lawson pointed out, it's essential to be transparent with your people, even if you don't have all the answers.
"We sent over 75,000 letters to our people during COVID. We wrote to them sometimes with not a lot to say because the guidance hadn't changed or the situation wasn't clear, but we wrote to them and let them know we didn't have anything to tell them.
Richard Ferrier, Managing Director of Brasserie Bar Co
COVID-19 and its impact on mental health
The unpredictability of the last two years has no doubt had an impact on operators' and workers' mental health and wellbeing. This isn't something that will change overnight. Moving forward, there's a real need to keep a close eye on your people, and provide an environment that's open, inclusive, flexible, and encourages communication. 
"Our thought always was: how do we help our team cope? All our investment this year outside of CapEx is around people and how we enrich our teams' lives and try to put systems in place for them to be happier."
Matt Snell, COO of Gusto Italian
The future of hospitality
Now that COVID restrictions are over, and the vaccine rollout has proved effective, things are finally looking up for the hard-hit hospitality sector. And despite the cost-of-living crisis bringing new challenges, operators across the country are cautiously optimistic about the industry's future. But the pandemic isn't over yet… 
"There are some significant headwinds and we can't ignore that. But overall we're feeling upbeat and positive." 
Jonathan Lawson, COO of Liberation Group
Are you prepared to embrace technology?
In today's fast-paced and uncertain world, hospitality operators can no longer rely on yesterday's solutions to solve tomorrow's problems. If you want to overcome the significant challenges ahead, you must be prepared to take advantage of modern technology. That's where Harri comes in. 
Our all-in-one talent acquisition platform enables you to hire more people at a faster rate, ensuring you have the right number of staff to deliver a successful service. If you already have an established team in place, retaining that talent will be key – check out our post-hire solution for workforce management support.