Recharge: Three Control Measures To Improve Your Hiring Process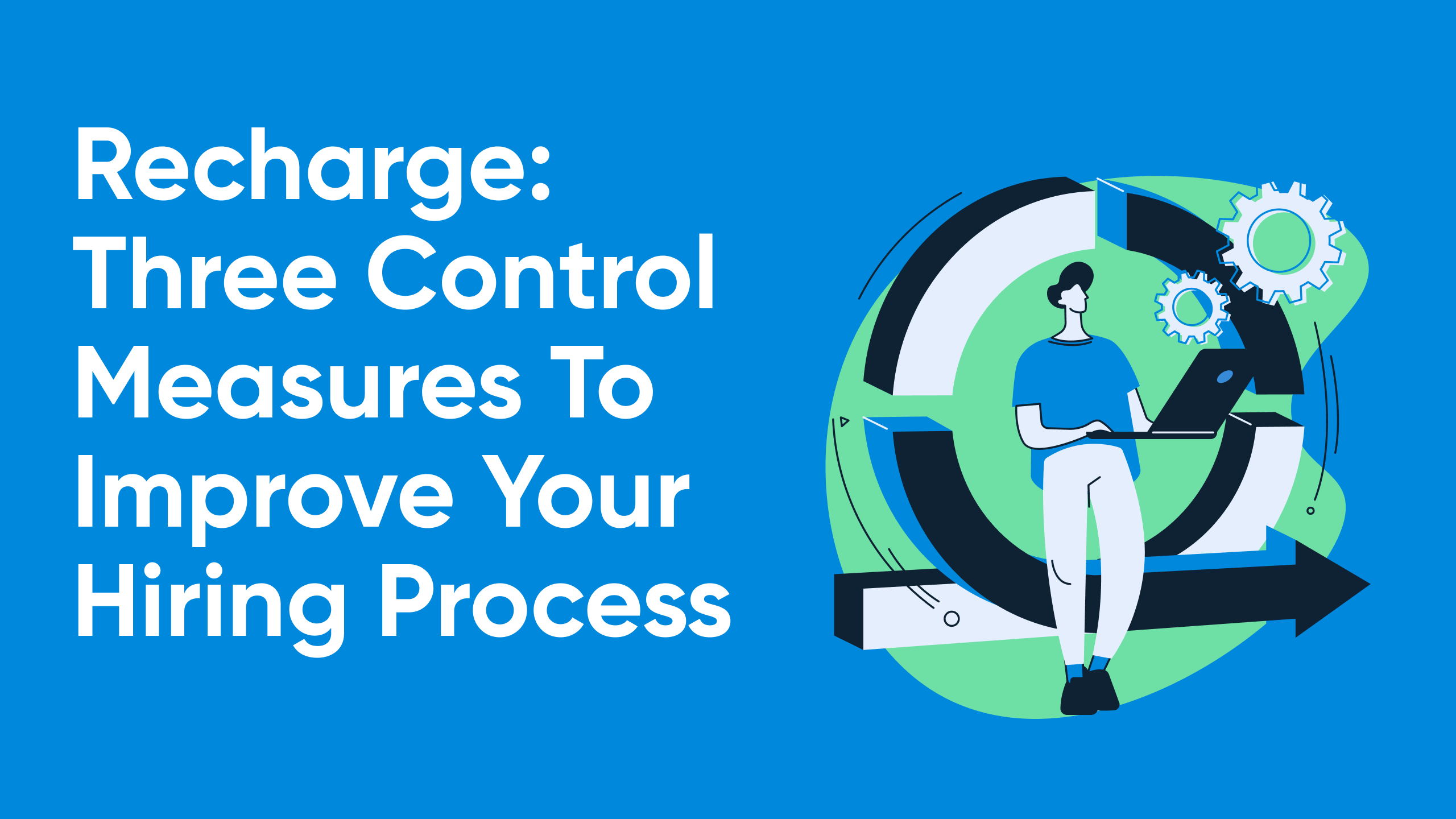 With hospitality busy preparing for re-opening, when it comes to talent – most operations have two primary concerns.
How do we ensure we have the right talent, when we need it?

How do we achieve the above but also control costs effectively?
Let's face it, those purse strings need to be kept tight after a year of reduced or entirely eradicated revenues. Finding a balance between ensuring you have the right talent, whilst also controlling costs can be managed by implementing these three control measures into your hiring process.
When attempting to control costs over the next few months, the most important thing to have in place is a robust job approval process. 
We've no doubt that we're in for a busy summer (yay!). As our operations become incredibly bustling with customers making up for lost time, it's easy to get excited about the ability to bring more team members into the business. 
However, a key part of our recovery will depend on our ability to control labour and operational costs. Having a central approval process centred on talent mapping data and business forecasts will play a key part in you being successful in delivering such control. 
Of course, Harri has you covered! Our system enables central teams to manage headcount and labour costs through a tiered approval process that alerts managers when their job has been approved.
2. Job Template Consistency
If you're a fan of our blogs, you'll no doubt have heard our stance on how tough it's going to be hiring over the next few months. For the newbies – here are our thoughts… 
The data is clearly indicating that despite unemployment rates rising, we're seeing less applications to hospitality's live job vacancies. There are a few things in play here – perhaps most notably the fact that many people are still on furlough and simply not looking for a new role. However, we're also seeing the impact of our industry being seen as unsafe given all that's happened over the last year, and the resulting factor that many people are now seeking roles in those industries that have thrived instead. Not to mention the fact that businesses are aware that retaining their top talent will be a key determinant of how fast and well they recover.
So, as we open our doors and everyone swarms to their favourite spots, we're going to need to hire more people. But so are our competitors. So is everyone across the industry. The skills shortage hasn't disappeared, it's worse than ever before. 
However, it's not all doom and gloom — there are things you can do to stand out from the crowd, including adding some control into your job adverts to ensure that they are attractive to potential job seekers. 
We're seeing our clients benefitting from setting up a bank of approved job templates within our system. These job adverts should maximise keyword use and communicate your EVP messaging around the WHY a candidate should apply to your role and not the other hundreds of others they could apply to. 
A job advert is sometimes the first view of your company a candidate will get, it's important to make it count if you want to be successful in hiring.
3. A successful onboarding process
There's nothing that will hit your bottom-line more than a high new hire turnover rate. Not getting it right when it comes to a new hire in the first 90 days can have a significant financial impact for your operation. Estimates place this impact at around £2-3,000 per unsuccessful hire, depending on your original cost of recruitment, the amount of training and development invested in each new starter, and the costs associated with having to re-recruit.
A successful onboarding process plays a significant part in reducing new hire turnover and it's pretty simple to get right. Candidates want their paperwork, including their contract, what to expect on the first day information and details on who they'll be working with – quickly. This is why at Harri, we've digitised the onboarding process for our clients. Candidates are able to receive and sign all of their new starter documentation in the system with one click. Oh, and given it's entirely paperless, you'll be improving your carbon footprint. Did someone say win-win?
Want to find out more about how to add control measures to your recruitment process that'll see you winning in the talent shortage throughout 2021? Tune into our webinar with Olajide Alabi on 13th April where we'll be exploring exactly that. 
See you there!