The Future Of Hospitality Isn't What You Think It Will Be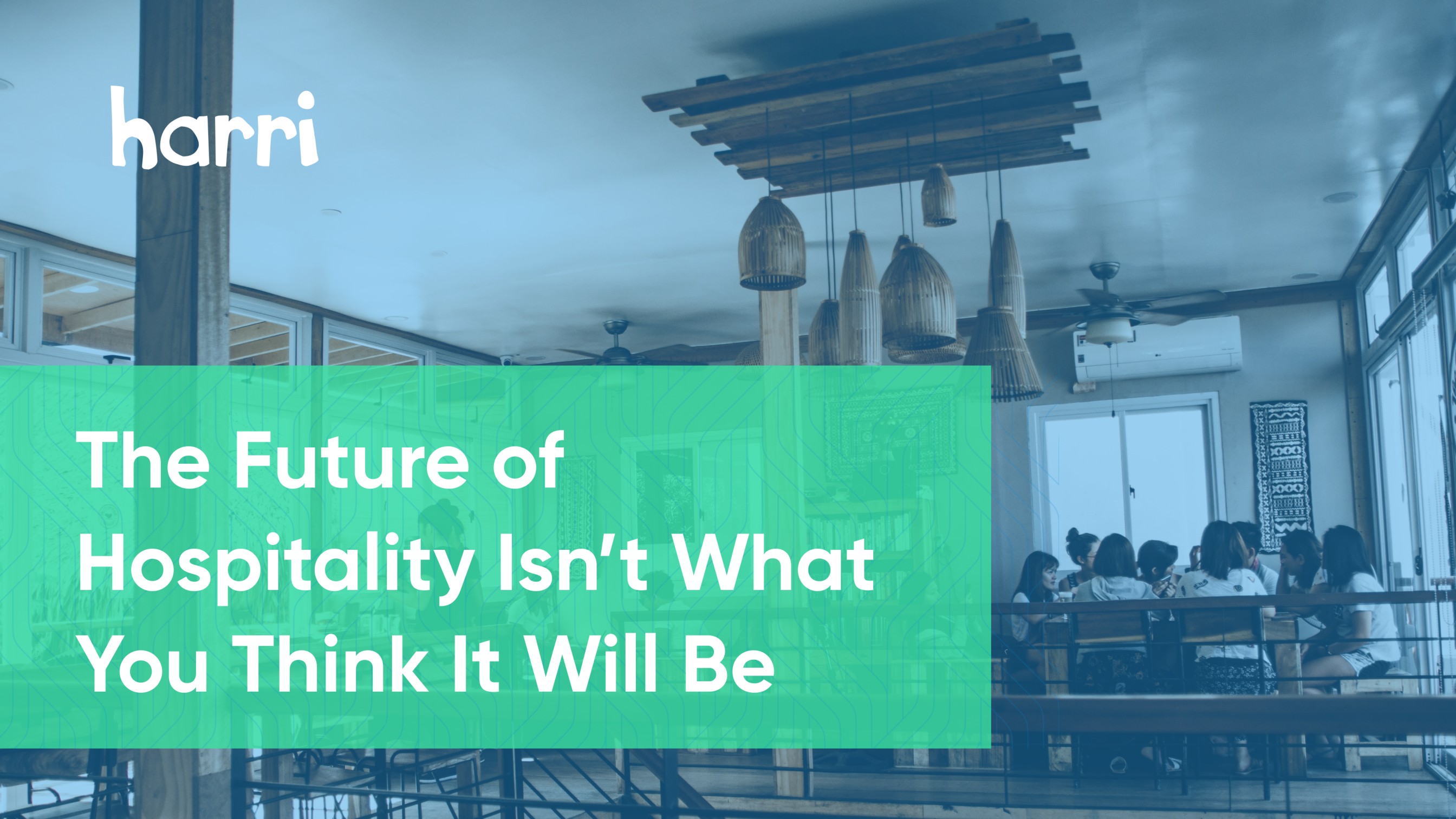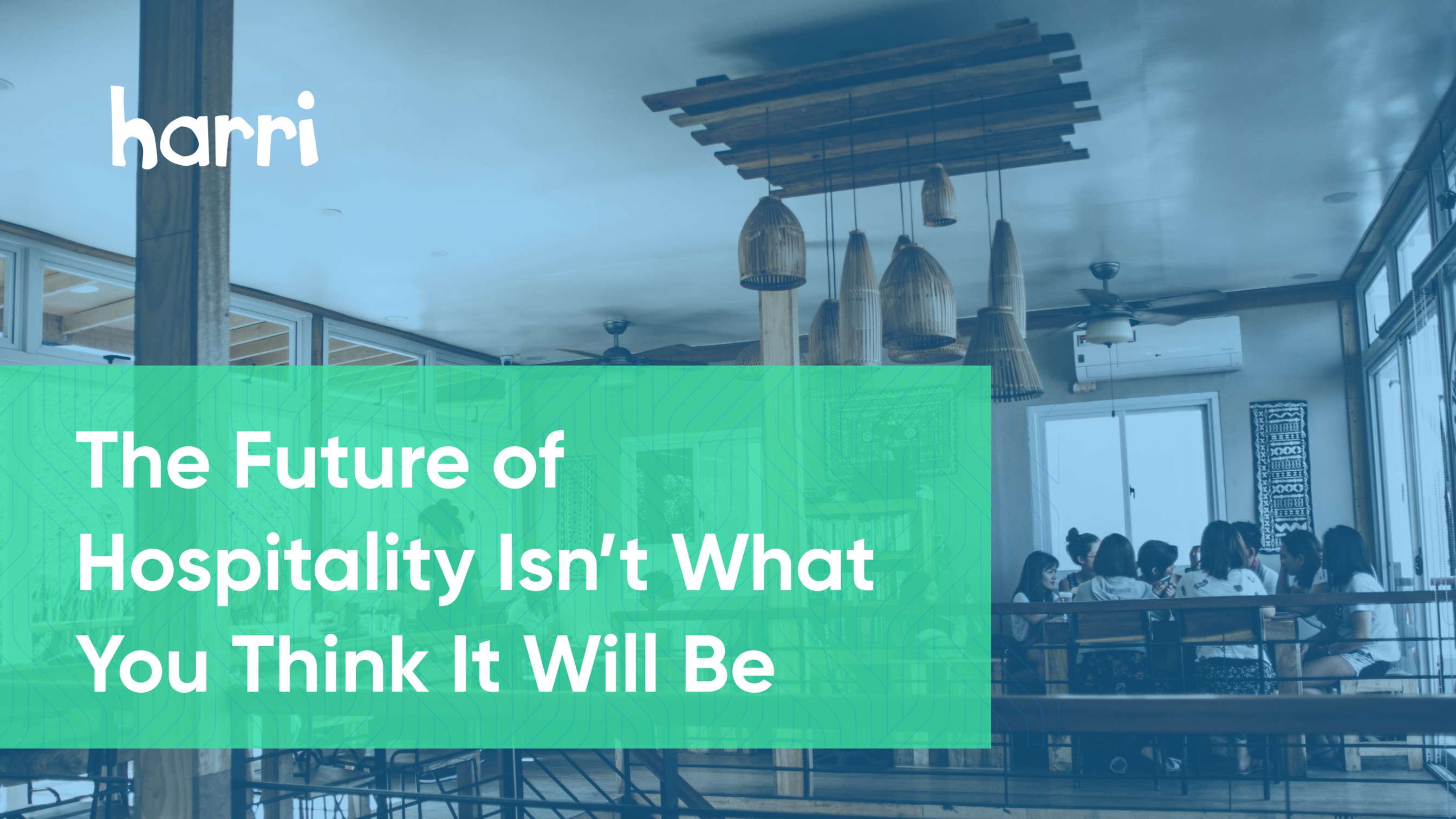 There's growing concern that the US is heading for a recession – and the worst could be yet to come for the hospitality sector. Back in 2020, COVID-19 forced businesses of all sizes to close their doors, and with inflation now at a 40-year high of 8.6%, many are struggling to bounce back. 
Here, we analyze what hospitality operators are doing to stay ahead of the curve, and highlight what you can do to recover and thrive in a post-pandemic world. 
The current state of the hospitality industry
David Abramson – CEO at Cedar Dean and Chair of The Commercial Tenants Association – shared his thoughts in a Propel Info newsletter, titled 'The quick and the dead'. Reflecting on the challenges of inflation, rising costs and staff shortages, Abramson noted that a huge number of businesses still can't get back to where they were in 2019, with many taking on additional debt, and some even considering insolvency or liquidating their company. 
The same can be said for US-based hospitality businesses. 
"There are those who have moved quickly to change their operations, getting their price point right, offering more value to customers and keeping venues busy. The consistent theme with these operators is they are experiencing good sales numbers, better staff retention and increased buying power, which allows them to keep margins in check." 


"Then there are those who are not moving fast enough and essentially, they are the dead. Because if you are not able to compete with 2019 numbers by now, then is it ever going to come back?"
As Abramson emphasized in the newsletter, businesses – particularly those in towns and cities – must work extra hard this year to attract new customers outside of the office and tourist markets, or they may go under. The key to success is to think creatively, give customers what they want, and look after their most important asset: their people. 
Let's take a look at some quick-service restaurants (QSRs) that are doing well post-pandemic. 
The QSRs looking to the UK for growth
Over the last few years, US-based restaurant chains have expanded in the UK, in an attempt to grow their market share – and it's working. 
Popeyes 
Fried chicken giant, Popeyes, opened its first UK restaurant in Stratford in November 2021, and the site is now the chain's best performer globally. The QSR plans to open additional sites in Brighton, Nottingham and Oxford to meet growing demand, with the goal of opening 350 restaurants across the UK over the next decade. 
Wendy's
Wendy's returned to the UK in the summer of 2021 by opening a site in Reading. Todd Penegor, President & CEO, reported that the site achieved 'solid results' in the first quarter of 2022 – with international systemwide sales up 19.2%. Wendy's CFO, Gunther Plosch, also reported plans to open 50–60 restaurants in the UK by the end of the year. 
Tim Hortons 
Canadian restaurant chains are also performing well in the UK. The popular multinational fast food restaurant chain, Tim Hortons, recently opened stores in Manchester, Teesside, Ipswich and Weston-super-Mare, and plans to open its first London site next month. We have no doubt that this restaurant will prosper, despite concerns over inflation. 
The UK concepts that are thriving
UK-based restaurant chains are also performing incredibly well, especially given the challenges presented by the pandemic and inflation. Some have even shared their profits with staff. 
The Ivy 
The Ivy is planning to open a second venue, The Ivy Asia, in Leeds city centre this summer, following the success of its first restaurant. This is all part of the business' plans to expand across the UK, and will be the fourth site after Manchester and London.
Megan's
Dog-friendly restaurant, Megan's, has plans to share its £5m 'Megansza bonus' between current and future staff members – including general managers, assistant general managers, head chefs, sous chefs, and their support office team. This will no doubt help with recruiting and retaining staff during these financially difficult times. 
Why you should invest in tech
It takes more than money to attract and retain talent. To bring in the best candidates, and make sure existing staff stay with your organization, you need to think outside the box. And we can help with that. 
Carri, our smart conversational ambassador, delivers empathy right from the start of the candidate journey. It manages the end-to-end application and communication lifecycle, through platforms like WhatsApp and Facebook Messenger, ultimately removing the friction of acquiring talent.
Once onboard, you can give your employees the flexibility they want (and need) with our smart scheduling tool. Using the platform, managers can easily configure and define shifts, which can then be viewed and swapped on the go using the convenient TeamLive app (available for iOS and Android). 
Want to learn more about our solutions? Request a free demo today!