The Importance Of Digital Communication In A Post-Pandemic World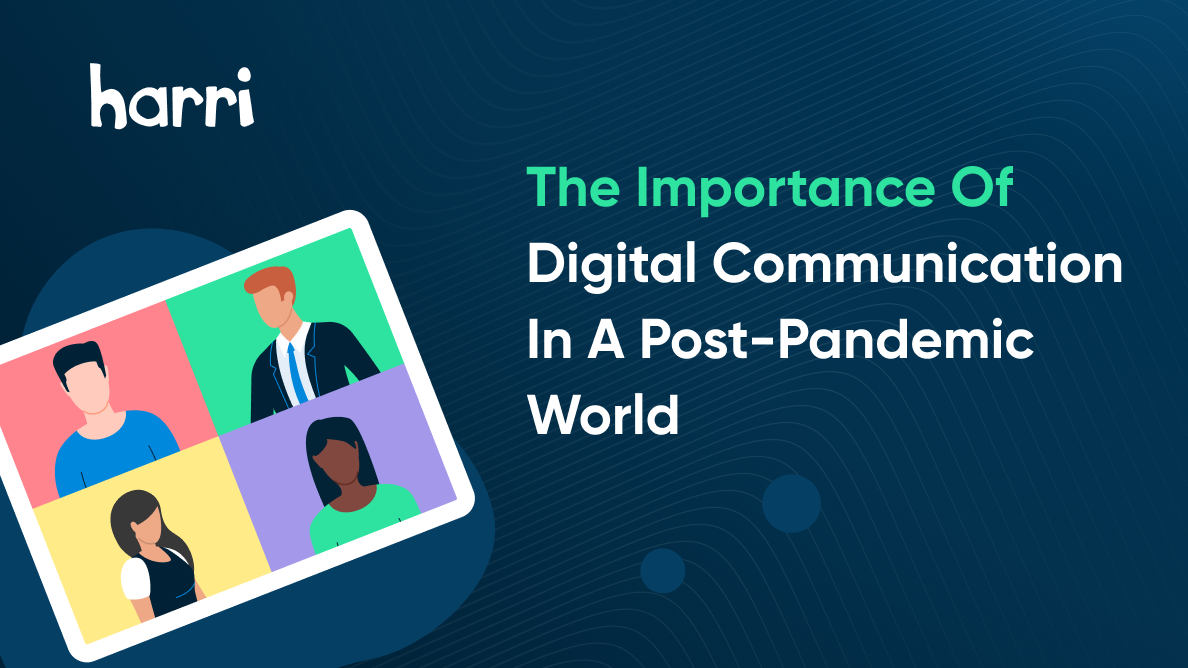 Here at Harri, we're about to launch our new communication tool, Harri CommsHub. So, we thought now would be a good time to examine the role of digital communication, and how important it is in today's post-pandemic world.
How has workplace communication changed?
The ongoing COVID-19 pandemic has completely changed the way we communicate. As businesses continue to adapt to remote (or hybrid) models, team interaction is all the more crucial. Even in the hospitality industry, where remote working isn't traditionally offered, proactive communication is the key to successful projects and healthy relationships.
Because of these new ways of working, more and more businesses are turning to digital communication. In 2021, over 600,000 organisations used Slack to keep in touch with their people, with 88,000 of these paying to use the platform. If that wasn't enough, the number of Zoom customers (with more than 10 employees) rose from 74,100 in October 2019, to over 504,900 in July 2021.
Why is digital communication important?
One of the great things about these types of platforms is that they have the power to connect employees and employers regardless of their location. Not only that, they empower remote workers and help them to feel part of a community that appreciates and supports them. This is especially important in the people-oriented hospitality sector – an industry that is built around human interaction.
The impact of COVID-19 on mental health
It goes without saying that humans are inherently social creatures, especially those who work in hospitality. You see, many people enter this industry because they love to interact and communicate with others face to face. So when the pandemic put a stop to this, albeit temporarily, their mental health and wellbeing were negatively impacted. 
In the summer of 2021, it was reported that 1 in 6 adults experienced some form of depression compared to 1 in 10 a year prior. This accentuates the need to keep in touch with your people and collaborate in real-time, even now that hospitality staff are returning to the workplace.
Introducing Harri CommsHub
While digital communication technology such as Slack and Zoom has proven invaluable throughout the pandemic, hospitality professionals require an all-in-one platform designed specifically for the industry.
Our upcoming digital communication tool will help hospitality businesses like yours stay in touch with their people, whatever their location. The platform is currently in beta and is set to be released in early February 2022. Watch this space (and our LinkedIn profile) for further updates and details on Harri CommsHub.
Can't wait for the release of Harri CommsHub? Check out our other solutions below: