The Rise of the Cleaning Captain: How Denny's and Just Salad are Committed to Employee and Guest Safety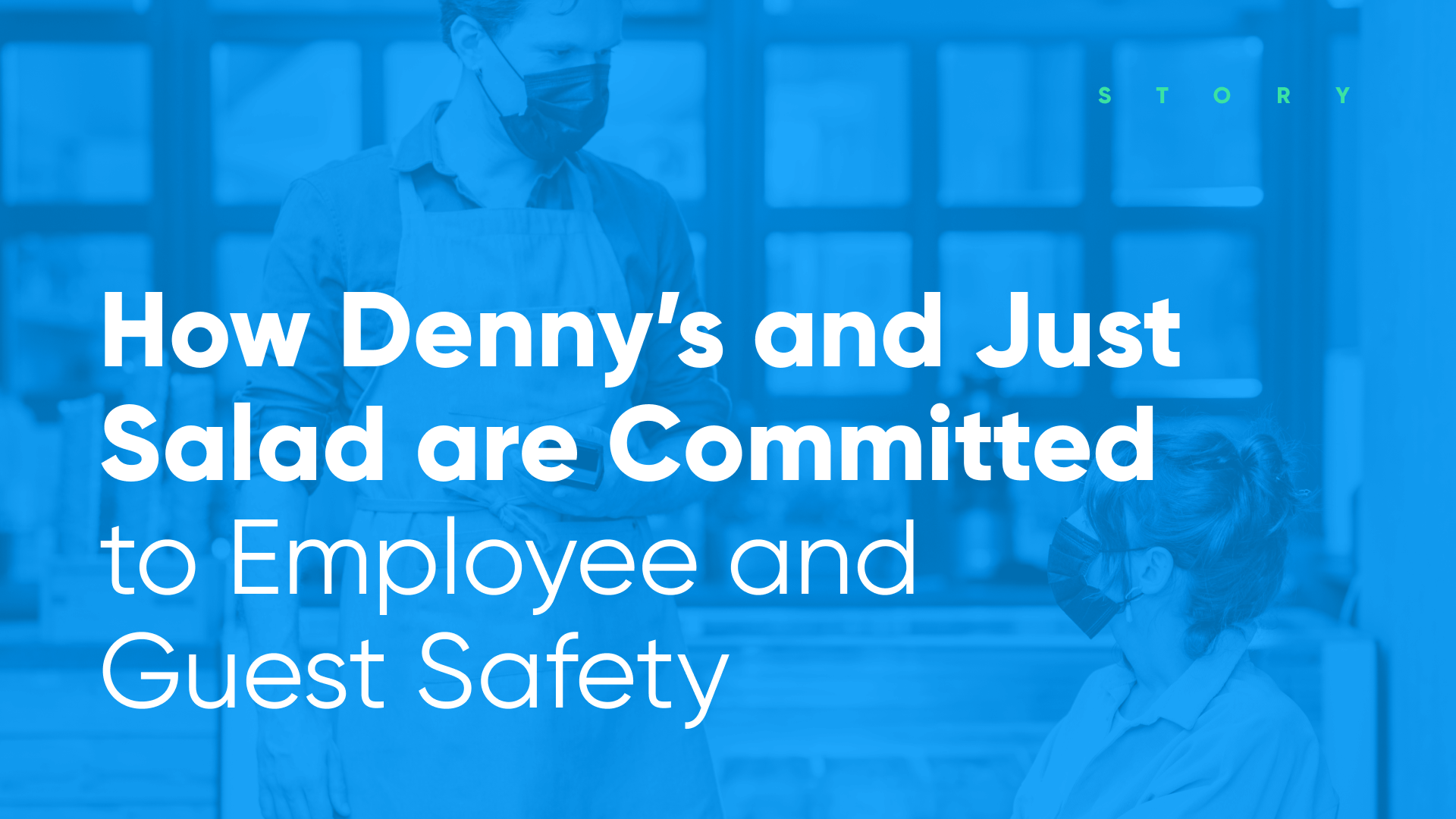 Denny's is doing big things, starting with hiring 10,000 restaurant-level employees at company and franchise locations by the end of 2020! John Miller (CEO) said this decision came as state and local restrictions started to lift the bag on indoor dining back in early June. Denny's was operating out of about 1,200 restaurants at the time, and now, since restrictions are loosening, there is a surge in demand. This is the perfect time to focus on making the right hiring decisions for your business, such as introducing a Cleaning Captain.
Miller was quoted in Forbes Magazine saying, "To meet that demand and ensure our franchisees have the support they need, we are hiring managers, cooks, servers, hosts and more across the country".
Since labor costs are usually the most prominent cost on restaurant operators, it can seem counterintuitive to be hiring more employees. However, people are looking forward to visiting their favorite restaurants again, and there is a sharp increase in attendance and need for employees. One of these employees will now include a sanitation specialist who is trained in proper cleaning and sanitation techniques, as to ensure the quality of COVID-19 prevention. 
This new role is crucial in demonstrating a commitment to employee and guest safety. Safety is the top priority in most industries right now, and the rise of the Cleaning Captain is no surprise. With this role, guests can see firsthand the preventative measures Denny's is taking to ensure their health and safety. This sanitation specialist serves the brand and the customer to make the best overall experience possible.
Denny's isn't the only ones taking measures to keep health and safety at the forefront. Just Salad, a fast-casual restaurant chain and proud member of the Harri family, has also established a new team position in response to COVID-19. This individual is known as "cleaning captain". The cleaning captain will be responsible for maintaining the cleanliness of customer-facing areas and back of house every 20-30 minutes. Chief Operating Officer Apolinar Chavez was quoted in Nation's Restaurant News saying: "…[W]e don't want this to be a fad in the industry, we want this to be an actual position where we take ownership and pride in making sure our stores are safe for the guests and all of the team members who work in our stores". We are thrilled to support such conscientious and innovative clients!
Harri has developed our Health Check Platform to make performing an employee health screening even more efficient. Accessed through the Harri Live Mobile App, a manager can perform/verify a health screening and receive a customized audit of the recorded information. This audit can then be displayed, stapled to take out orders, and instill confidence in your guests that your employees are taken care of and the establishment is as safe as possible.
Chopt's "New Work Reality"
Team Harri caught up with members of the Chop't family to learn more about how Harri's technologies have helped them feel safer and more confident in their return to work.
Health and safety precautions are here to stay, at least for the time being. When asked what it means to have the Health Check Platform from Harri, Market Director, Jose, responded "I think it makes it easier and gives you security. It makes you feel that you're actually focusing on the things that you need to do in order to prevent getting infected."