White Paper People & Leadership in Hospitality In Partnership With Ann Elliott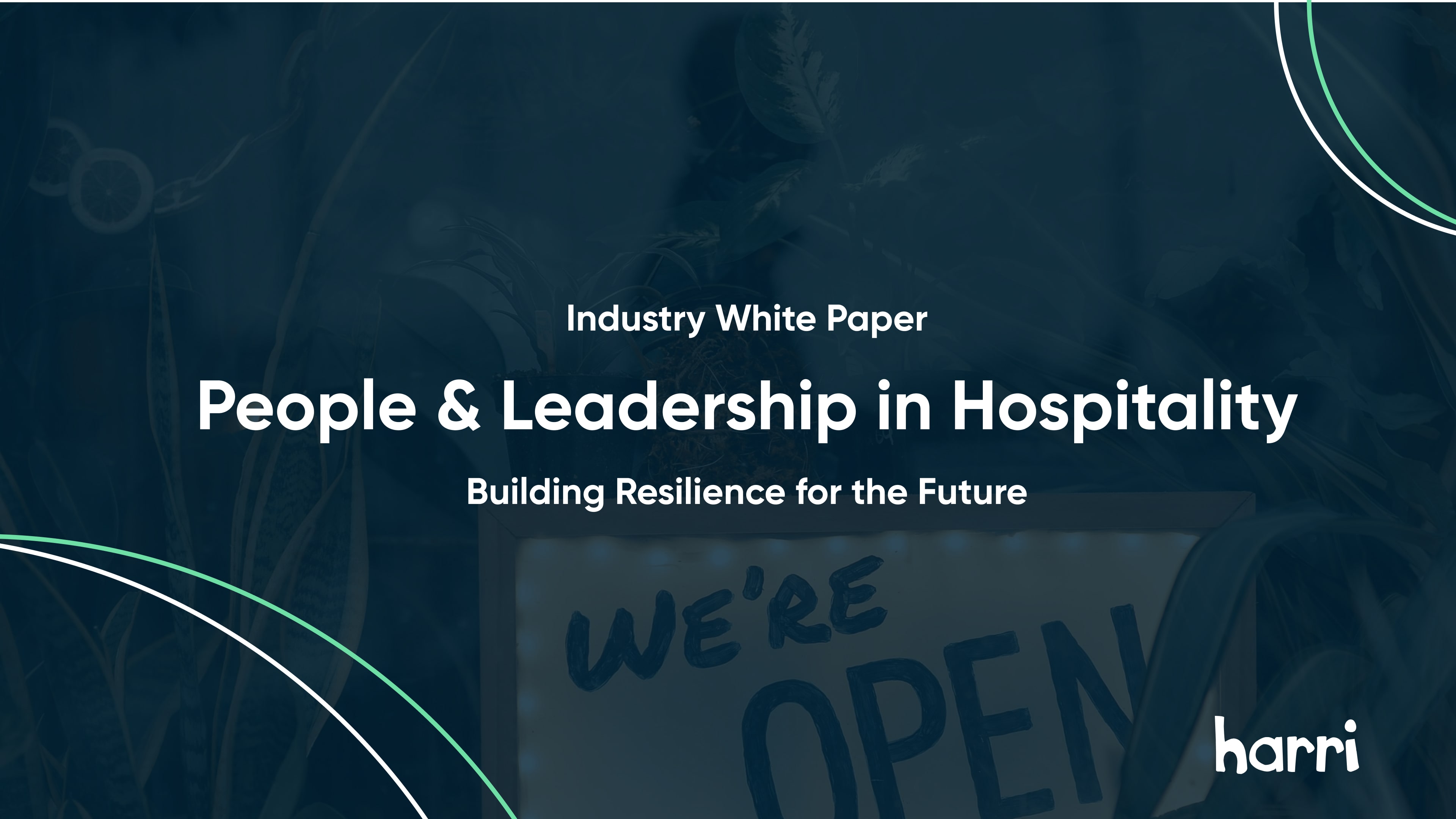 The stop-start nature of the last 12 months has made it extremely difficult for many businesses to plan ahead in the short-term. Unpredictability has placed significant financial pressure on income and staffing levels. Restaurants have had to be fast to adapt their offer, pubs have had to completely rethink their business model and hotels have experienced significant drops in bookings.
Harri partnered with Ann Elliott, Hospitality Strategist and Non-Exec Director for several pub and QSR brands, to interview 26 People Directors across a diverse range of sectors including restaurants, hotels, pubs, and quick service restaurants. The goal of these interviews was to learn the impact that Covid-19, and subsequently Brexit, has had on talent and what the future holds for these brands.
Staffing Levels in Hospitality
It is estimated that between 5% and 12% of non-UK hospitality workers have left to go back to their home countries and a high number of people have gone to work in other sectors. What used to be the UK's 3rd largest employer, Hospitality, Leisure, and Tourism, has shrunk to a mere third of the size, both in revenue and people.
One pub group states that 8% of their workforce are resigning before they return to work. Some are even seeing a third of their workforce resign before returning to work. The impact of Covid-19 has been devastating for hospitality, leisure and tourism.
Download the White Paper to find out what hospitality businesses are thinking and doing to rebuild and reinspire:
Return to work insights addressing base rates of pay 

Retention strategies building solutions such as viable career paths and extra benefits

How operators are using technology to support attraction and retention

Managing operational costs and making every hour count

Strategies around attracting and developing young people

Learn how employers are building on their employer value proposition
One of the main insights from these hospitality leaders has been the importance of retaining staff. Not only does the sector need to enhance its Employer Value Proposition; retaining staff and managing operational costs are paramount in order to rebuild and sustain a degree of success in the future. This is where Harri's smart scheduling tool will make every hour count, whilst providing the right degree of flexibility to ensure staff happiness. Carri's Chat & Apply will not only support the candidate experience in providing the right opportunities, but also makes for an effortless selection process for hiring managers in order for them to attract and onboard the right talent for their business.
You can download the Harri White Paper in partnership with Ann Elliott by clicking the link below.