Harri IQ puts hospitality workers 'in the driver's seat'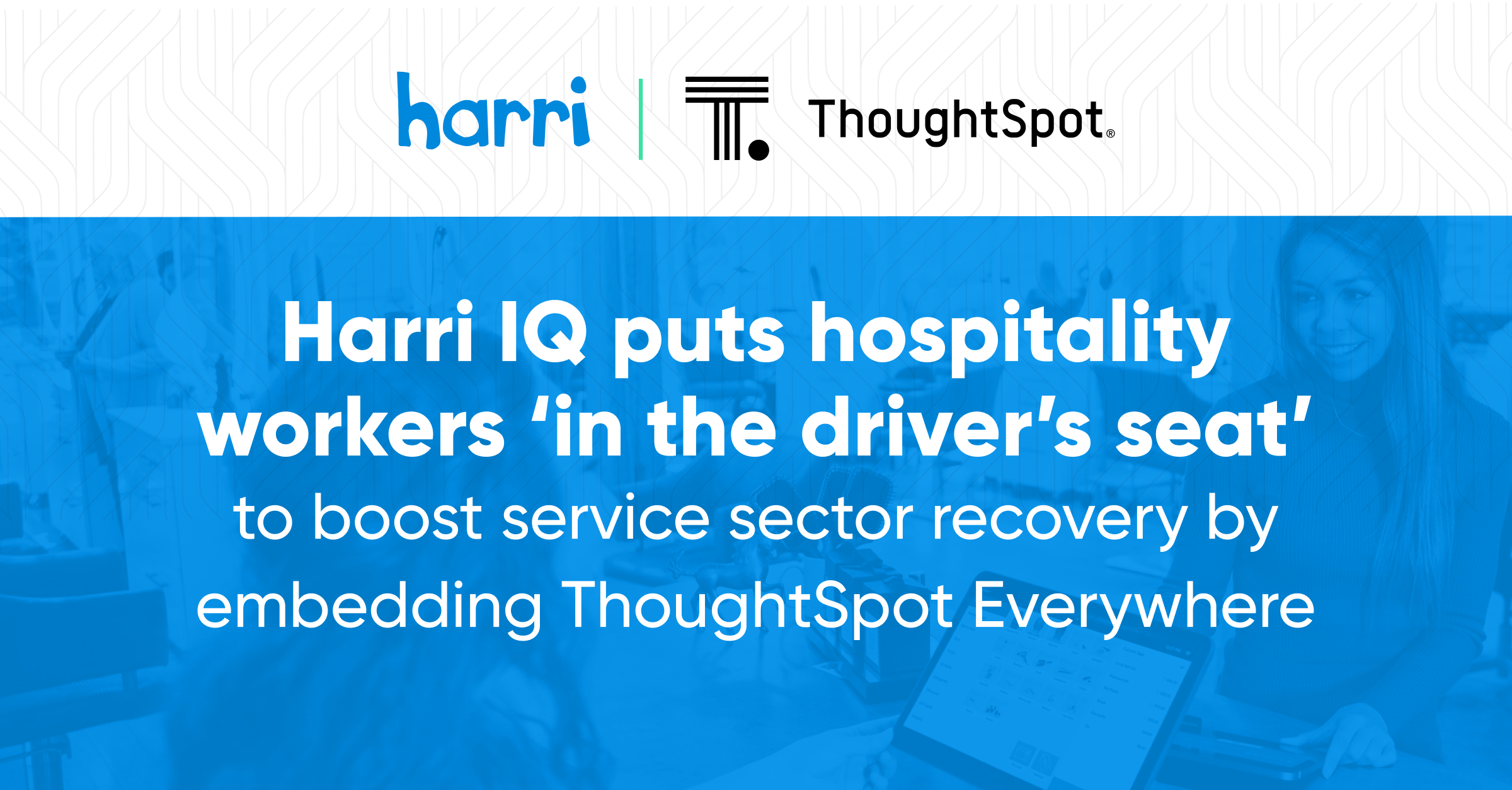 Harri IQ puts hospitality workers 'in the driver's seat' to boost service sector recovery by embedding ThoughtSpot Everywhere
Britain's favourite eateries like Côte Brasserie, Pizza Pilgrims, and The Ivy rely on Harri's human capital management platform to build, manage, and engage their most important resource: their people. And never have restaurants like these, along with hotels and retailers, needed it more. Of all parts of the global economy, the pandemic hit the hospitality sector hardest. In the UK alone, some 98% of the hospitality sector workforce was unable to work during the first lockdowns. 
Harri's software helps with everything across the employee lifecycle, including talent acquisition, employer branding, applicant tracking, scheduling, time and attendance, communications, compliance, and analytics. A global brand with offices in the UK, New York City, Palestine and India, it has also been named a Top Startup by LinkedIn.
As economies re-open, supporting and managing precious people resources as efficiently as possible is extra important. That's why the company chose ThoughtSpot Everywhere to power the next generation of its platform, Harri IQ. Harri IQ is designed to empower managers on hospitality's frontlines with intelligent data insights to get them out of 'firefighting' mode and rebuild healthy, sustainable businesses.
You can read how Harri worked with ThoughtSpot to make Harri IQ a next-level business intelligence tool for hospitality here.