Harri Named a 2021 HR Technology Award Winner as the Best Enterprise Solution for HR/Workforce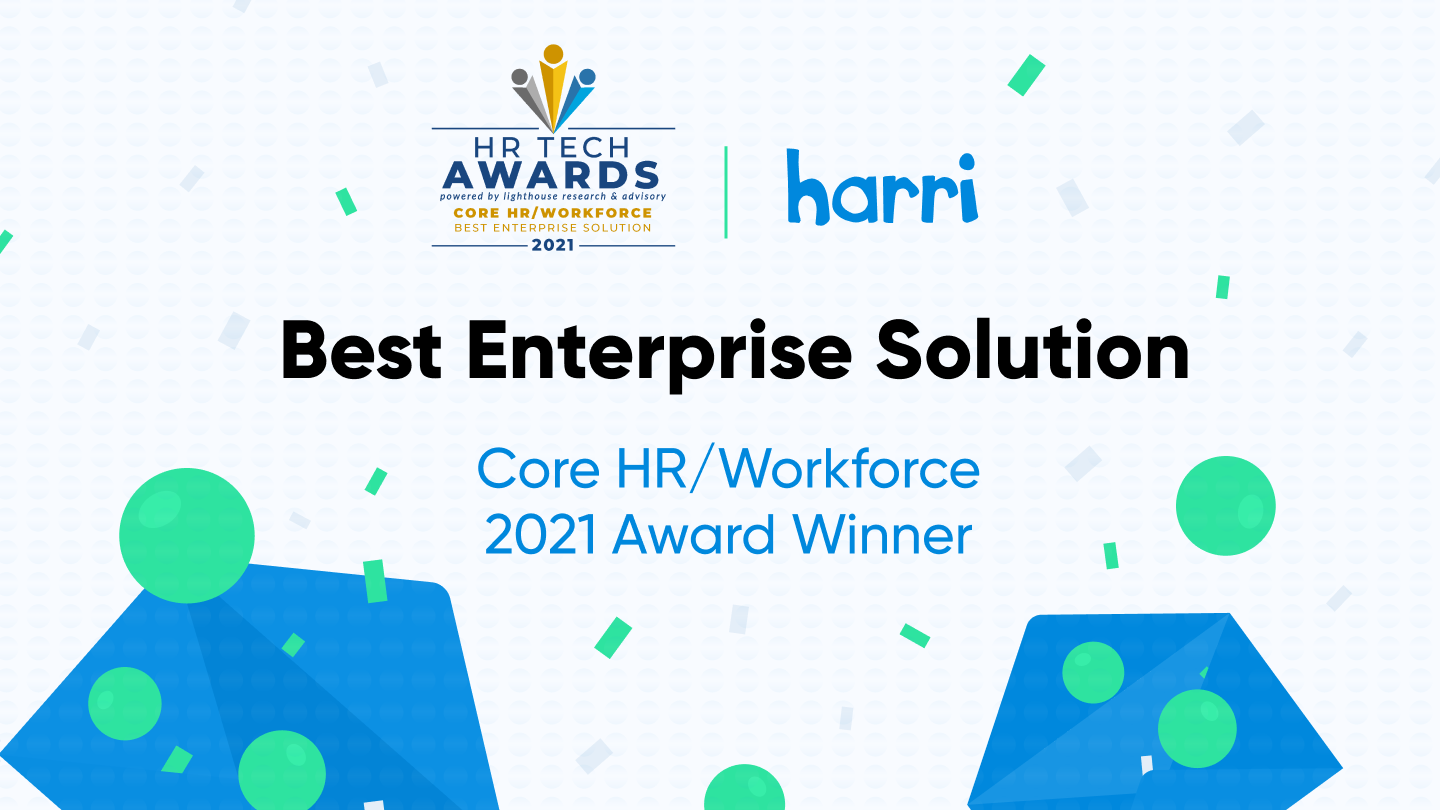 Harri, the leading employee experience platform for service industries, is recognized as a solution that solves core employee-related challenges for the needs of the enterprise.
New York, NY (5/26/21) –   Harri announced today that it has been named as a 2021 HR Technology Award Winner as The Best Comprehensive Solution, which encompasses all end-to-end HR functions, including talent acquisition, talent management, core HR/HCM, learning, and employee experience.
The HR Technology Awards, the industry's most comprehensive HR technology awards program, ranks the leading enterprise HR platforms to help buyers understand the strengths of today's HR technology.
A panel of anonymous industry analysts, CXOs, talent leaders, academia, and other professionals judge applicants on their ability to solve specific problems in the market, key metrics from customer case studies, and differentiation from competitors. The platform in its entirety and the company's achievements are also evaluated to determine the winners of each category.
The HR Technology Awards are part of an ongoing annual series that recognizes notable HR platforms that deliver maximum value to clients.
To learn more about Harri, visit https://harri.com/ 
To watch the full awards announcement, click here.
About Harri
Harri is a vertically optimized employee experience platform built for service industries. Equipped with HRMS capability, enterprise businesses can build, manage, and develop their teams from a single system of employee-facing technologies. By embedding AI-driven communications and dynamic business intelligence layers across the breadth of the employee journey, Harri powers people-first organizations to optimize business performance through employee performance. With over 380 clients, supporting 4.3m employees, Harri is helping the globe's most influential brands to digitally transform the experience of their people to strategically support their most important resource.