Harri's Hospitality Compensation Report Sheds Light on Alarming Wage Increase Expectations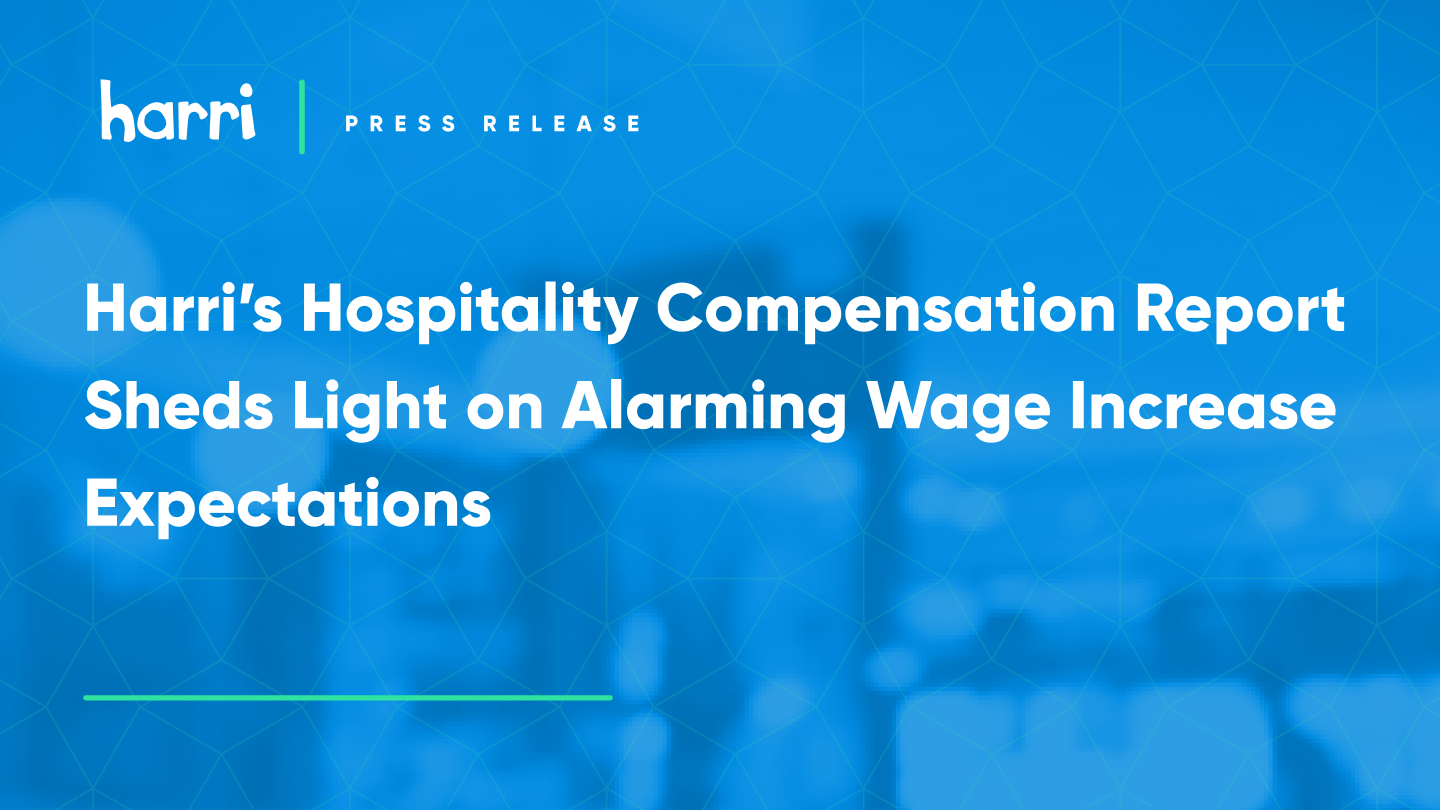 Harri, a leading employee experience platform, announces that, despite significant compensation increases in the hospitality industry, more than half of the workforce is seeking new employment in order to achieve a pay raise.
NEW YORK, NY (November 8, 2021) – Harri, the leading employee experience platform for hospitality and service workforces today released results from its first ever Hospitality Compensation Expectations report.
Data gathered from over 7,000+ hospitality employees and more than 100+ enterprise employers across the segment is designed to help industry leaders gauge the competitive compensation landscape as well as employee wage expectations for the year. 
This survey analyzes compensation trends amongst hourly and salaried hospitality employees and provides insight into how compensation changes beyond minimum wage increases impact the workforce's job outlook.
Hourly workers saw a significant increase in wages beyond statutory minimum wage increases during 2021:

31%

of respondents were paid wages above $15/hr in January 2021. 

This number increased to

37.2%

by the time of survey publication, signifying an increase of over

20% into this compensation bracket.

It doesn't take much for salaried workers to move:

49%

of salaried employees would leave if presented with an annual pay raise between 10% and 15%. 

51.9%

of employees are planning to change jobs in the next year in order to achieve a pay raise.
This survey also unveils how hospitality employers managed employee compensation in response to the labor shortage, as well as how they plan to adapt compensation strategies moving forward:
52%

of operators raised employee pay between

2-3 times in 2021 beyond minimum wage increases.
51.7%

of operators expect to raise employee wages 5-7% in 2022.
To access the Hospitality Compensation Expectations Report findings, click here. 
For more information, please visit www.harri.com. 
About Harri
Harri is a vertically optimized employee experience platform built for service industries. By interconnecting solutions for employment branding, talent acquisition, applicant tracking, hiring, onboarding, retention, scheduling, time & attendance, communications, compliance, employee performance, and analytics, Harri equips enterprise businesses with the ability to build, manage and develop their teams from a single platform. With over 430 clients, supporting 8.1m employees, Harri is helping the globe's most recognizable brands address complex labor scenarios and drive business performance through employee performance.
###
Press Contact:
Michelle LaGrutta, Editorial & Enablement Manager
marketing@harri.com