New Digital Platform to Combat Harassment and Discrimination in the Workplace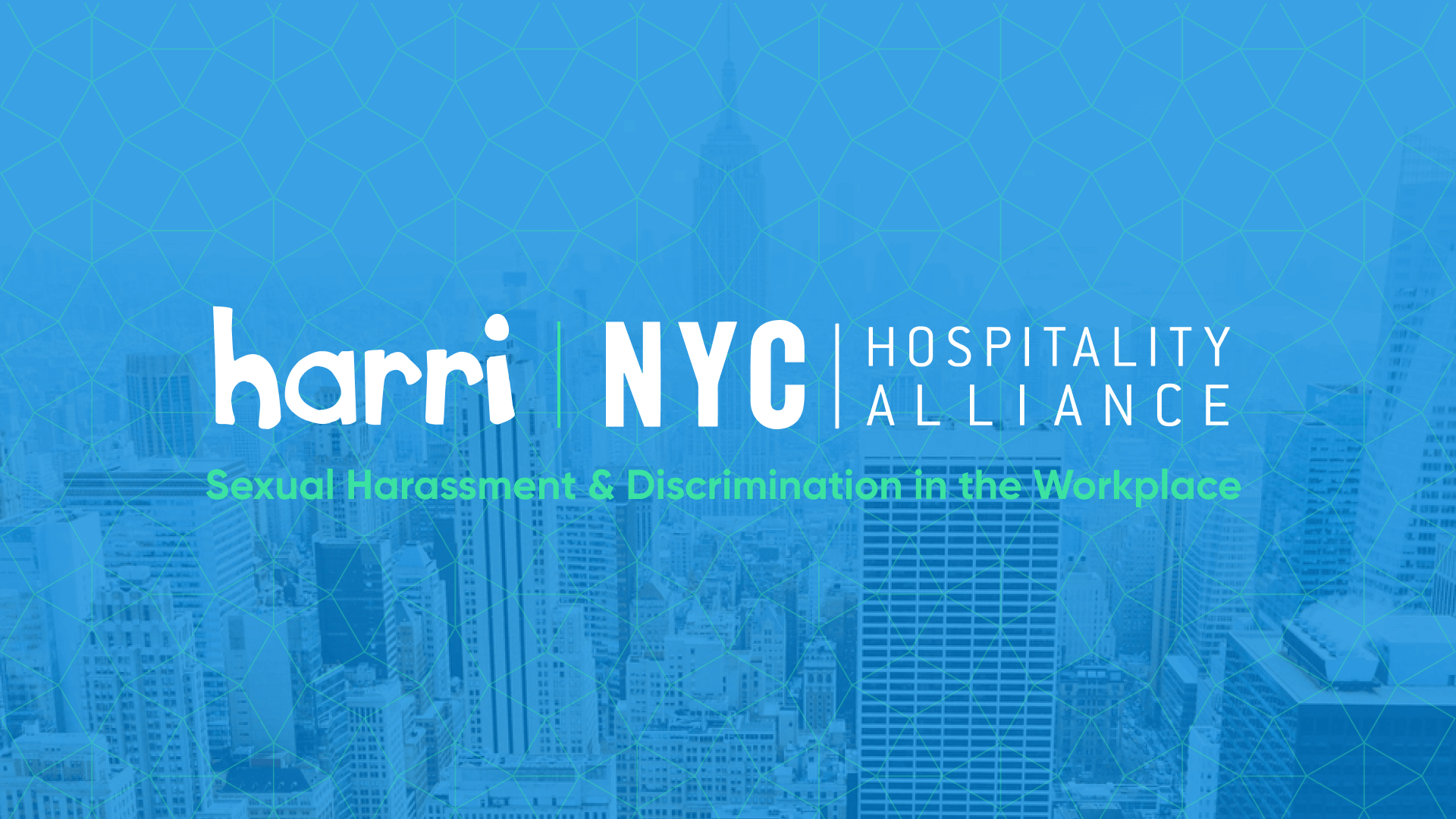 Harri today announced, in partnership with the New York City Hospitality Alliance, a new digital anti-harassment and discrimination training platform for restaurants and nightlife establishments. The platform will provide hospitality-relevant training modules for employees, using a curriculum developed in partnership with Fox Rothschild LLP that fully complies with the Stop Sexual Harassment in NYC Act.
"Acts of harassment and discrimination have no place in our people-centric industry," said Luke Fryer, Founder and CEO, Harri. "Aside from the entertainment industry, no other professional community was as seismically impacted by the #MeToo movement. The operational realities of the hospitality workplace require a more intensive and curated approach to educating our employees regarding workplace behaviors. The potential for damage is significant to both employees and owners, which is why Harri is taking an active role alongside our partners at the New York City Hospitality Alliance to help our clients mitigate risk and improve the integrity of the restaurant workplace."
The platform, a module within Harri's TeamLive workforce management suite, will comply with New York City and State requirements and will exceed the minimum legal standards by covering anti-discrimination laws. In doing so, the platform is intended to help cover two of the industry's biggest blind spots. With the rise of minimum wage impacting profitability and a seemingly unstoppable onslaught of employee-related legislation, the industry requires a comprehensive solution to risk mitigation and help in ensuring that restaurants are a fair, safe, and welcoming place to work. Specific features of the platform will include:
Training Customized for the Hospitality Industry
Content Covering Anti-Harassment and Discrimination
Streamlined Platform Providing Legal Compliance
Audit-Friendly Functionality Providing Employee Completion Status and Record
Platform will be available in both English and Spanish
"We must stop sexual harassment and discrimination in the workplace, and help ensure our members comply with the newly enacted anti-harassment training requirements. That's why we're proud to partner with Harri to provide restaurants and nightlife establishments a high-quality training program that's customized for the hospitality industry workplace," said Andrew Rigie, Executive Director, NYC Hospitality Alliance.
The platform will be hosted by Harri and available starting April 2019.