Harri Expands Workforce OS, Introduction of Harri Live App and Smart Scheduling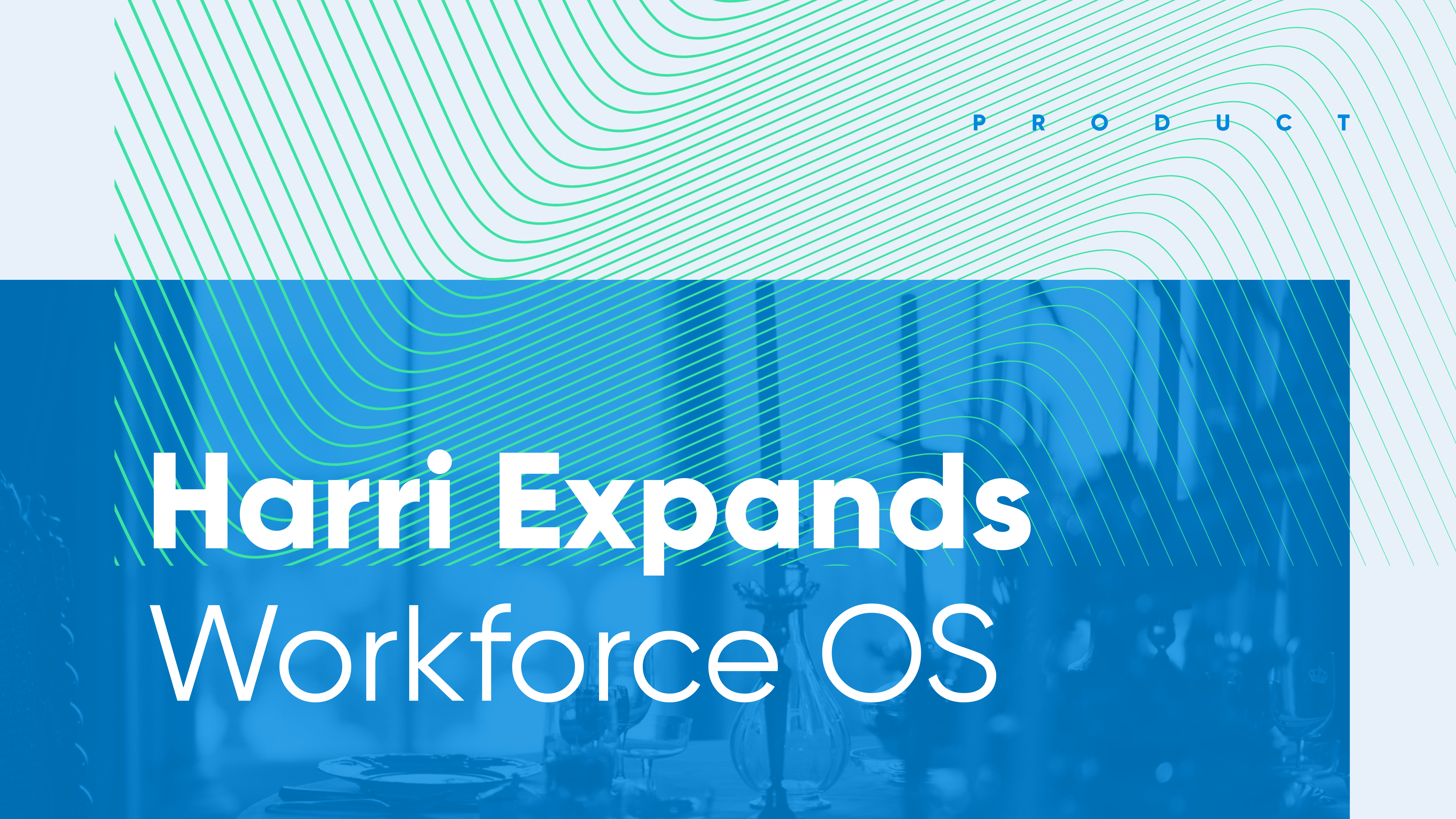 Industry leading hospitality employee technology platform rapidly expands mobile and predictive intelligence functionality in response to challenging labor market conditions
Harri, the leading workplace management solution for restaurants and hotels, today announced new innovations that elevate the capabilities of its core labor management platform, Workforce OS, which helps hospitality business build, manage, and engage their teams. Harri Live, the most effective mobile app offered to frontline managers, headlines these new expansions amongst next-generation enhancements to Harri's suite of products including Scheduling, Learning Management, Analytics & Reporting and Integrations.
"After announcing the introduction of the Workforce OS nearly a year ago, we've taken monumental strides to deliver on our core mission; to build the deepest, richest and smartest technology platform available to strategically manage our industry's greatest asset," said Luke Fryer, Founder and CEO of Harri. "The days of building, managing, and engaging teams through fragmented, one-off technologies are no longer an option given today's operating environment. We're immensely proud to announce these amazing milestones and are invigorated by the continuous innovation that's deeply rooted in our customer-centric values."
According to Harri's Data Intelligence team, sub-90 day turnover represents nearly $70 billion of wasted labor costs a year to the restaurant industry. When considering the impact of those turnover events to guest experience and sales, the net losses are even greater. The opportunity to help restaurants regain the employee retention initiative starts with recognizing that 65% of employees leave in the first 90 days due to scheduling dissatisfaction. Given such a compelling trend, Harri has released the first in a series of powerful new scheduling and employee development tools to address the industry's greatest economic opportunity.
Designed to support restaurant partners, Harri's most recent innovations include:
Harri Live: The most powerful mobile application on the market granting frontline managers the ability to access live sales and labor data, full scheduling management, employee requests, communications, live compliance alerts and team data in one place, on the go.
Smart Scheduling System: This next generation scheduling technology saves managers time in building and optimizing schedules by combining seamless demand forecasting, activity based manning matrices and streamlined schedule distribution. An optimized sales forecast and schedule for a 50 employee full-service operation can now be created and published in a handful of minutes instead of hours.
Learning Management System: To be progressively introduced over 2019, this LMS will be the first in market to intelligently respond to both an employees' stage in the employment lifecycle as well as their individual employment needs. The first module – Workplace Harassment & Discrimination Training – directly addresses training needs specific to sexual harassment and related local regulation.
The aforementioned products work in conjunction with Harri's existing Workforce OS platform, connecting over 250 top hospitality brands with the talent, technology, and insights needed to help build, manage and engage talent. With more than 30 modules, Workforce OS provides solutions for talent acquisition, employer branding, applicant tracking, scheduling, communications, compliance, analytics, and more