Save the Date: Automating Hospitality Hiring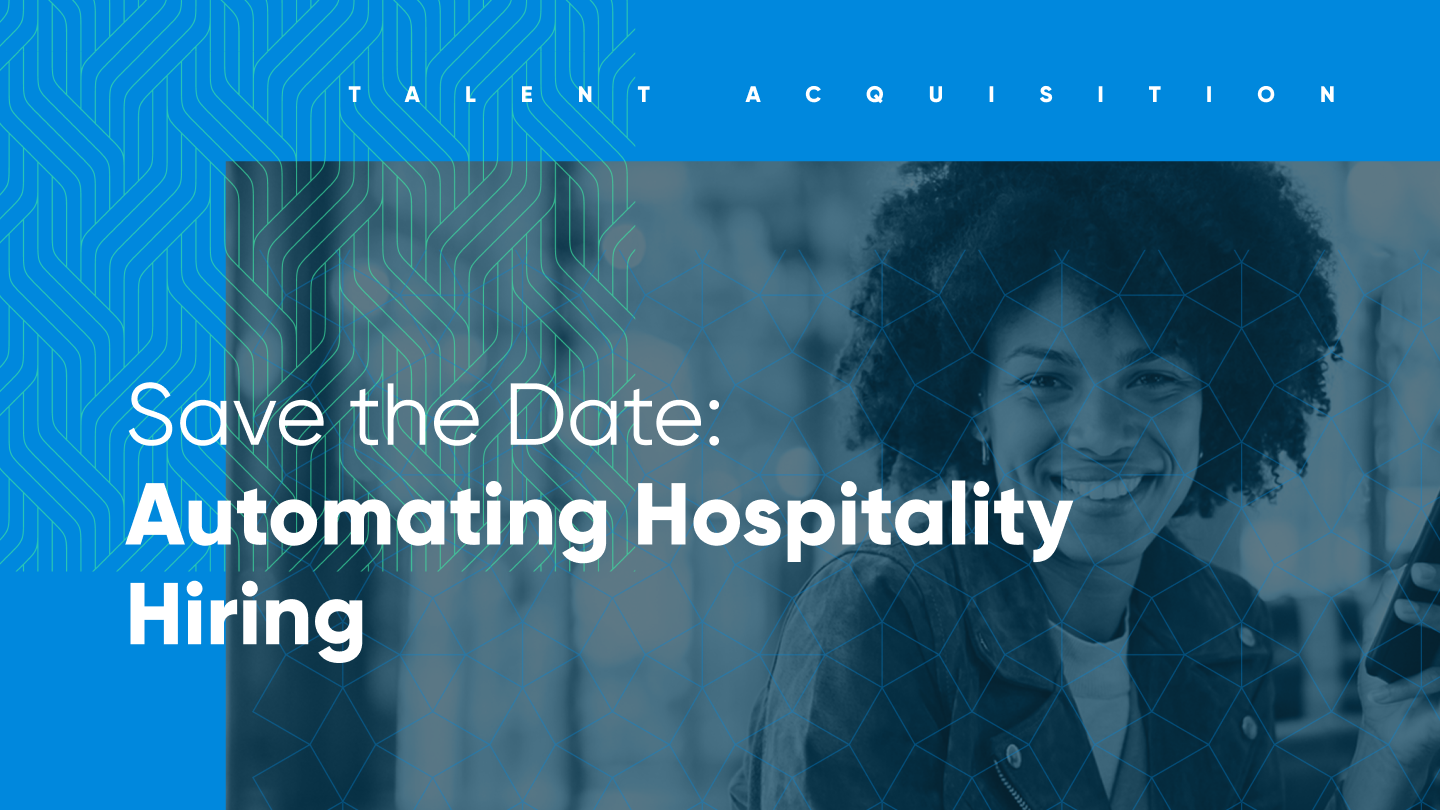 An increasing number of hospitality brands are turning to technology to fill labor gaps and solve urgent hiking needs. From candidate engagement tools to platforms to improve and streamline the back end of the hiring process, those that take a tech-driven approach to talent acquisition are winning the race for talent.
Why is that? Because candidate demands grow larger by the day in an increasingly competitive labor market. Brands need to provide unique, interactive, and speedy hiring experiences, but few have the time or resources to do so while juggling other operational needs in the wake of COVID-19.
This predicament has created a fantastic entry point for conversational AI to enter the industry.
Say hello to Carri, an AI-driven conversational ambassador built to revolutionize hospitality hiring practices and secure top talent faster. Brands that leverage Carri are empowered to meaningfully engage with candidates at scale without spreading their (already exhausted) teams too thin.
Carri isn't here to replace your human hiring team. Far from it! Instead, she supplements and enhances existing hiring processes while lending a hand to your managers so they can spend time interacting with best-fit candidates.
Smarter candidate engagements at scale
Fast is the name of the game in the hospitality business, but that doesn't mean that just any old hire will do! When hiring a new candidate for your hospitality business, it's imperative to strike up a balance of speed, the right skill set, and being a culture fit. All while ensuring you're working with talent that's likely to stay with your brand for an extended period of time.
Candidates are more likely to ghost the interview process when:
The application process is clunky

They're using unfamiliar tools

Hiring managers take too long to get back to them
For example, candidates shouldn't have to fill out 10 minutes' worth of personal and professional details to apply for most service-level positions. And if the only way to apply is on a site not optimized for mobile, or worse, pen and paper, you're pushing away valuable candidates — especially younger generations.
Carri gives candidates the ability to apply for jobs via text-based platforms using solutions they're already comfortable with. Text a number, shoot over a Facebook Message, or interact with a popup chatbot on your website and the application process is started. What's more, candidates can complete applications and related screening questions without ever leaving the platform.
If a candidate texts over their name, the position they're applying for, and their availability. Carri might reply with a custom screening question or two. Not only does this help understand if the candidate is a good fit, but it also allows them to ask their own questions about the role or position to ensure it's a good match for both parties.
Once the screening question is answered, the candidate's information is pushed into your ATS and Carri automatically schedules an interview based on the availability of the candidate and your managers. The respective parties will be notified and just like that, the interview process has begun. And yes, she's smart enough to process complex messages and organize the information correctly on your back-end.
If the potential employee is found to be both a skill and culture match, Carri will automatically schedule an interview with the HR team to finalize the hiring. After this is completed, Carri automatically sends the necessary forms and hiring paperwork to the new employee to be completed prior to their first day. 
Ultimately you end up with a frictionless channel for securing the right candidates while saving time and effort for your hiring teams.
Application personalization without the hassle
Personalization matters. In today's crowded world of hospitality job applications and openings, applicants now have (seemingly) unlimited options as to where they're going to apply. 
But personalization can be a lot of ongoing manual work for your teams. So much so that we often gloss over it in our mad rush for talent. That's why Carri manages applicant personalization for you to give your brand a competitive edge.
Job descriptions should vary by position and brand. Front of house employees might want to hear how they're empowered to create a great guest experience while back of house employees might want to hear about your amazing culture. 
Personalization doesn't end there, though. Depending on how candidates answer certain screening questions, they should be routed to interview with specific members of your team or provided additional screening questions. Zoomed out, a highly personalized hiring process is part of an extremely complex whole.
Carri automates multi-step screenings and interview flows to keep candidates engaged in a highly personalized hiring experience without burdening your team with additional administrative work.
As far as the jobs themselves are concerned, you only need to write a stellar job description once. After a job description is added, updated, or removed, changes will be pushed through to all of your preferred job boards. Once centralized location means less time worrying about inconsistencies or forgetting about an outdated job posting.
All of this is especially valuable for brands overseeing multiple locations or brands where large hiring efforts are managed by a small team. Carri provides an extra set of hands to create an amazing candidate experience. 
That's because personalized hiring experiences show potential employees that you value them and the unique skills that they bring to the table. When an employee feels valued, they are much more likely to apply for, join, and stay at your restaurant. As any hospitality business owner knows, improving employee retention is one of the pinnacles behind running a well-oiled and financially efficient establishment.
A real-time resource for instant gratification
A successful hiring experience is an engaging one. Managers should be able to provide prompt answers to candidate questions that could slow down or halt the hiring process entirely. Things like company culture, benefits information, questions on why they should ask for when entering your location for an interview, and more.
Managers in the midst of several hiring processes might be slow to respond when they have multiple incoming questions from different candidates applying for different jobs at unique locations. They might forget to respond altogether. It's understandable because managers are absolutely inundated with day-to-day operational tasks, but it's the fastest way to increase candidate ghosting rates.
Say a candidate is interviewing at multiple restaurants. They ask what your compensation rate is, but your manager is slow to reply. A competitor responds back faster than you and the applicant decides to pursue that opportunity instead. Because hospitality hiring is an incredibly fast process, failing to give candidates instant gratification promises negative consequences.
Carri acts as a real-time resource to answer pressing candidate questions 24/7 to get them the information they need to see a hiring process out to the end — and be excited about it. Whether your team is overwhelmed or candidates are asking questions late into the night, Carri has your team's back to ensure constant engagement.
And if an applicant asks something Carri can't help with, such as a highly specific question regarding COVID-19 safety? Carri will flag the appropriate manager and let the candidate know that a response will be coming in soon. This ensures that managers only take time out of their day to answer the most pressing questions and spend time on candidates that need it most.
But engagement doesn't end at information.
Nowadays applicants don't just want a job, they want to know that they'll be joining a team that makes workdays enjoyable. When given a choice between two similar jobs with equal composition, the candidate will choose the position with a better culture.
Operators can use Carri to showcase your restaurant's amazing company culture in every step of the application process. Whether you want to share pictures or send encouraging messages along the way, Carri creates a sense of culture even before a candidate is hired.
In an industry so demanding, it's rare to see hospitality brands dedicate time and resources towards perfecting the hiring experience. But gone is the mindset that service employees are disposable. Hospitality talent is rare and incredibly valuable. When you have candidates in your pipeline, it would be incredibly foolish to let them slip through your fingers.
Carri ensures high levels of engagement to not only attract hospitality talent, but retain them through the hiring process and beyond. Learn how Carri can revolutionize your brand's talent acquisition efforts.