3 Opportunities That People-Centric Technology Can Enable Today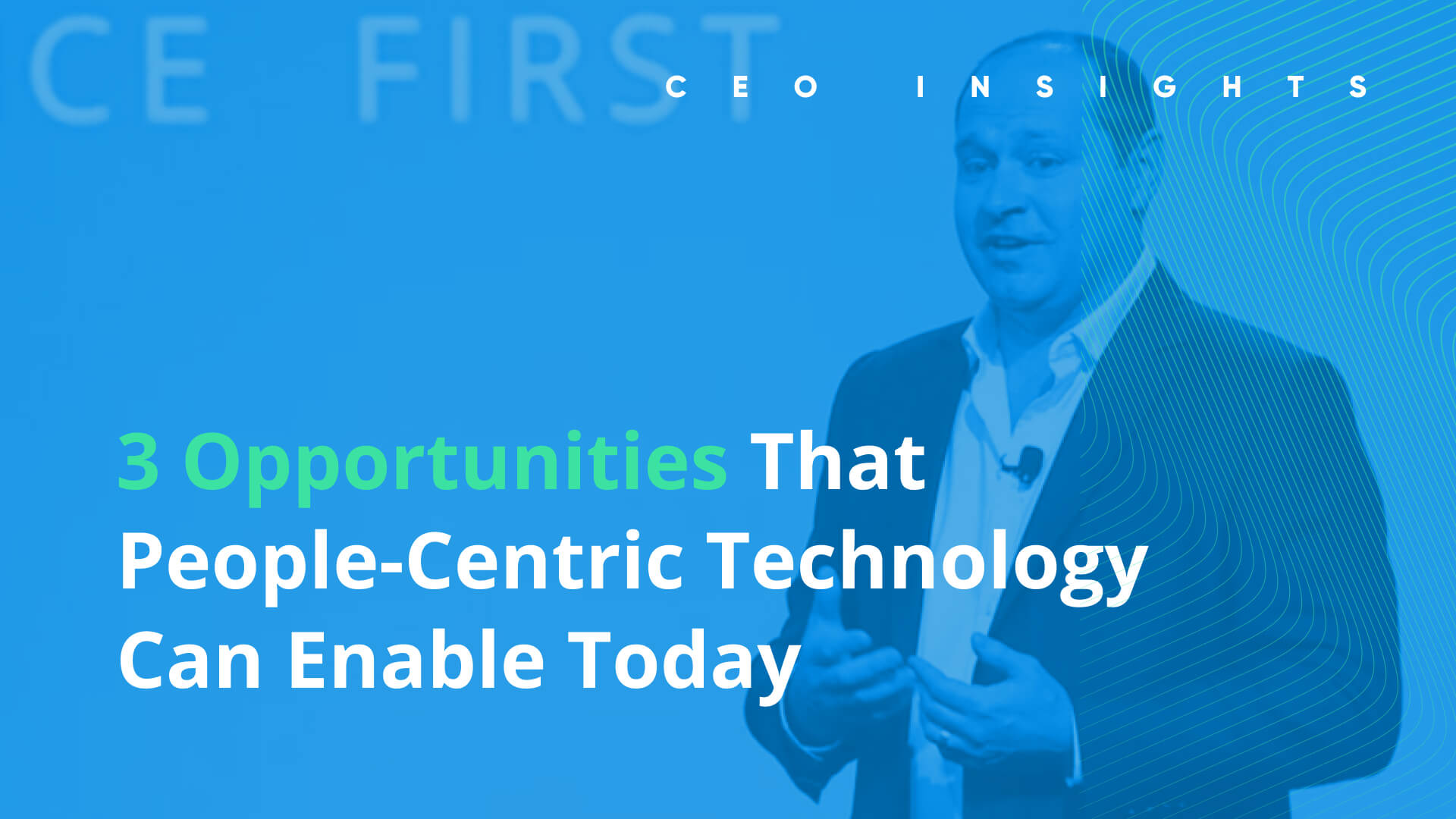 The hospitality industry got a crash course in the urgent need for digital transformation in 2020 as it rapidly adopted digital guest interactions in response to COVID-19. The efforts have been heroic and the results have no doubt saved many businesses, but the job is only half-done. Now it's time to harness the power of digital for your employee interactions. Why? It's a fact that people performance drives business performance in the service industry. 
Black Box Intelligence is the leading data and insights provider of workforce, guest, consumer, and financial performance benchmarks for the hospitality industry, with data from 170 brands across 30,000 units and 2.5 million employees. Its data shows a clear relationship between people performance and business performance. When you compare the business performance of the top quartile to the bottom quartile of companies, the difference in growth, turnover, and all aspects of the customer experience make it clear. There's a direct correlation between brands that best retain, engage, and satisfy their employees and demonstrate the best sales metrics like higher intent-to-return traffic.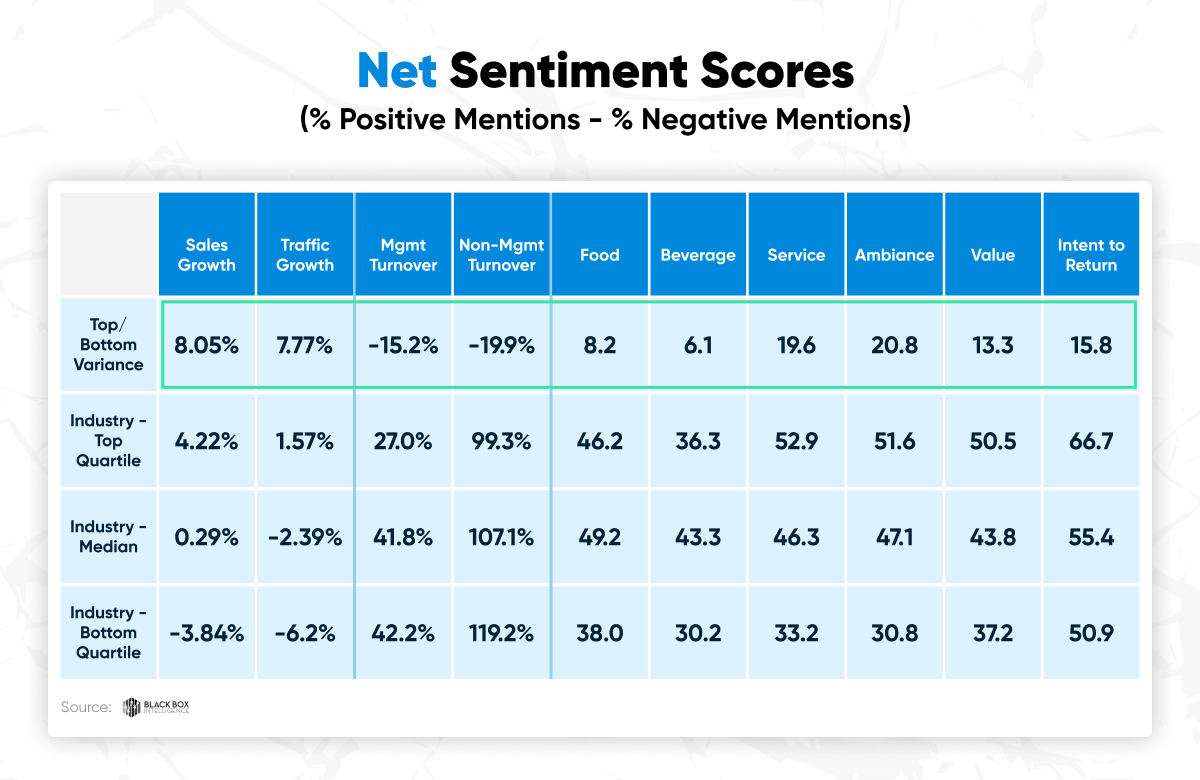 Service industry employers that upgrade people processes are positioned to succeed in 2021 and beyond. Restaurants, hotels, and other hospitality and retail employers can succeed if they seamlessly integrate digital applications and eliminate any remaining paper processes. Service employers will be able to tell they are getting traction by seizing on these three opportunities.
Opportunity No. 1: Efficient Hiring Processes That Reduce Turnover
Today's job candidates are digitally savvy, and the best candidates always have choices. They will also often go with the first offer they have. To win the best candidates, you need efficient hiring and onboarding processes. You can tell if you are succeeding if you can answer "yes" to these questions:
Are you posting jobs across the widest possible range of online job sites? 

Do your job posting formats appeal to a variety of candidate types?

Can candidates apply and get screened easily online? 

Are you getting social referrals from your own employees? 

Can managers easily follow up with the best candidates? 

Is it easy to quickly onboard new hires in a compliant manner? 
GETTING IT RIGHT: How do business owners and managers see and feel hiring efficiency? 
Efficient hiring processes get you in front of the best candidates before another opportunity comes along. You will see faster time to hire, better candidate quality, and lower cost per hire. Also, efficient, compliant onboarding reduces your compliance risk from missed steps. Finally, employees decide in the first 90 days whether they will stay with you for the long term. If you nail that, you will see retention increase and get off the turnover treadmill that drives costs.
Opportunity No. 2: Efficient Scheduling Leads to Satisfied Employees
Because of the nature of the industry, it's impossible to eliminate turnover. But what if you could cut your turnover rate in half? That's what higher employee satisfaction does. The good news is that there's a lot you can control. For example, you can lose great people simply because they can't get the schedule they want and work as much as they want or when they want. You know you're making the most of your scheduling opportunity if you can answer "yes" to these questions:
Can managers easily configure and define shift-related rules for clocking in and out, flexible shifts, and employee-driven swaps? 

Can managers publish schedules, add employee shifts, and share details about scheduled shifts? 

Can employees access schedules from mobile devices as well as easily swap or change schedules? 
GETTING IT RIGHT: How do business owners and managers see and feel scheduling efficiency? 
Less voluntary employee turnover is the main way you'll benefit. You'll also see improved compliance with Fair Workweek laws and reduced risk of penalties, as well as cost reductions from scheduling, time-keeping, and communication efficiency. But most of all, you'll have happier, more satisfied employees.
Opportunity No. 3: Engage Employees Who Enhance Customer Satisfaction
What happens when a customer's order arrives wrong, is poor quality, or doesn't arrive at all? What happens when an employee doesn't show up for a shift or calls in "sick"? What happens when a customer complaint turns into a negative Yelp review? Traffic goes down, and revenue follows.
These are all impacts of employee disengagement. Engagement matters in the service industry. How do you best engage employees who create great experiences, deliver excellent service, and show up for work on time and ready to go? It starts with effective communication:
Can your managers connect with employees via direct and group messaging capabilities?

Can managers target communications by position, group, and location?

Can employees swap shifts, get alerts, and see team communications on their mobile devices?
GETTING IT RIGHT: How do business owners and managers see and feel employee engagement as it drives customer satisfaction? 
Better communication engages employees because they know what's going on and have the ability to be heard. You see it in all of the key business metrics you keep an eye on, including higher customer intent to return, more traffic, increased sales and revenue per visit and per employee, and ultimately more profit. The employees will feel it as well. A better work experience makes work enjoyable for them, their coworkers, and their customers. Of course, better service can lead to better tips, which they will feel as well.
Create a Better Employee Experience With the Right Technology
As hospitality businesses bounce back in 2021, creating people performance will be essential to create business performance. It's easy to see from the examples above that a better customer experience starts with a better employee experience. There are lots of technology solutions that you can go with to improve your people performance. However, traditional human capital management (HCM) and HR technology systems make it tough to get people performance right. Why?
They don't understand the service industry and are not built for the needs of an hourly workforce.

They are all made up of multiple disconnected systems that create a terrible experience for owners, managers, and employees.

They can't help you address your most critical compliance challenges like Fair Workweek compliance.

They lack the insights you need to guide business decisions.
At Harri, we help you succeed because we understand your business and what you need. As a global restaurateur, I know what it takes to be successful in the hospitality industry. As a technology entrepreneur, I'm here to fix the fragmented systems and outdated technology that keep your people and your business from performing. In 2021, let's get your business and the service industry back on track together. Let us know how we can help you. We're ready to go!