Tips and Strategies for Quick Service Restaurants Hiring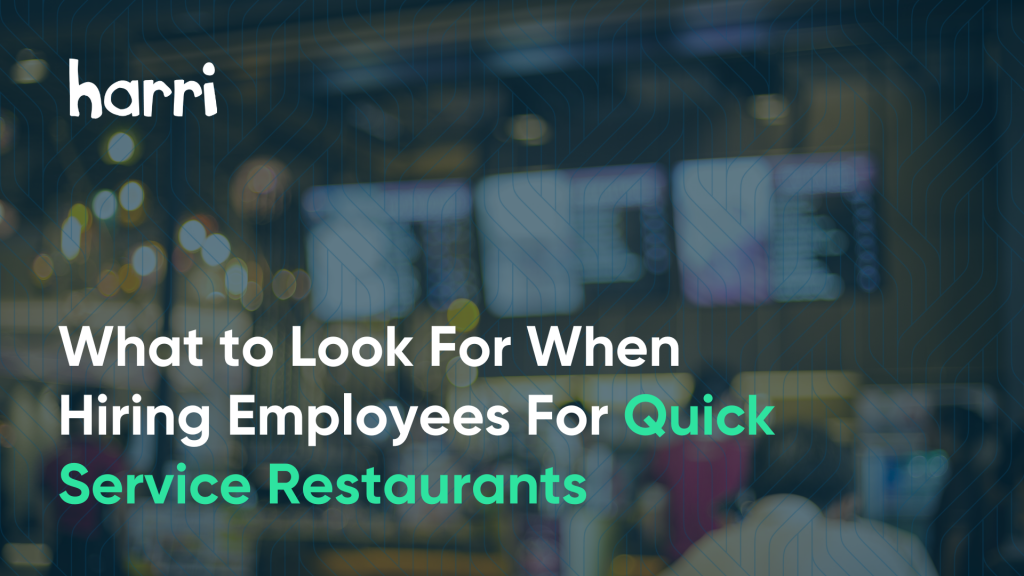 Hiring for a quick service restaurant (QSR) requires a different approach than that of other industries. It's important to recognize that the fast food industry poses unique challenges, and carefully develop your approach to hiring accordingly. In particular, it will help to spend time defining the best personality traits, skills and experience for each position at your QSR. Keep your criteria top of mind as you source and interview candidates, follow best practices for a positive candidate experience, and you'll be set up for success when it comes running your QSR efficiently and effectively. Here's a quick look at what to look for in quick service restaurant candidates.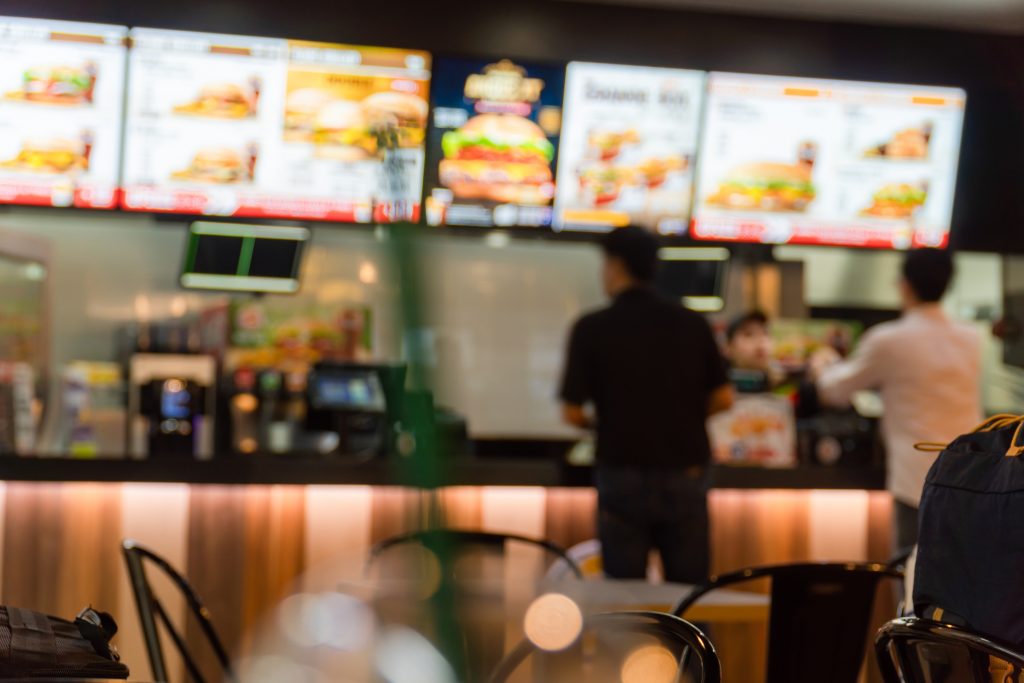 Talent Attraction: Skills, Personality Traits and Experience to Look For
There is a common misconception that any warm body will suffice for QSR work. Though some fast-food restaurant workers are young and lack specialized skills, this does not mean that anyone can do the job with efficiency. 
Successful QSRs are highlighted by workers with the right skills. Furthermore, each role in a fast food restaurant requires a different level of experience. Find candidates with the optimal combination of skills, experience and personality traits, make them a competitive offer and you'll fill your ranks with highly productive individuals. 
Harri is here to help. Take advantage of our candidate CRM platform that helps employers tag targeted applicants and you'll quickly improve the quality of those you bring in for interviews. Our tech tools also help QSRs build a talented pool of potential contributors.
Above all, recognize that the hiring process is a large part of what makes or breaks your quick-service restaurant. Resist the temptation to hire anyone with a pulse, and zero in on those who are motivated, disciplined and skilled, or if not skilled, ready to learn, in the context of food service. Team is the operative word. QSR teammates should be group-oriented, willing to communicate and share responsibility. However, no two QSR positions are exactly the same. 
The skill set for a manager is different from that for someone working the grill or the cash register. Quick-service restaurant managers should be leaders, clear communicators and capable of delegating work with prudence. Food prep and cooking require attention to detail, diligence and a team-oriented mindset. Alternatively, those who work at the front end of the QSR at the cash register, taking customer orders and delivering orders should be people-oriented with a strong focus on customer service.  Look for these specific traits and skills when filling each of your establishment's open roles and you'll buck the trend of a high turnover rate in your industry. 
Investing time, energy and resources into the employee vetting and interviewing process will save you a bundle of money in the long run. This initial effort decreases turnover, the need for subsequent (or ongoing) hiring and continuous training.
Conducting Quick Service Restaurant Interviews: Tips and Best Practices
The interview process is an opportunity to better understand applicants and get a sense of whether their interest in working for your QSR is genuine. Moreover, some fast food restaurant applicants fill out applications to merely appease their parents. Prepare a set of specific interview questions to pose to candidates and take notes as they respond to those inquiries. 
Ask candidates about their experience in the customer service and restaurant industries. If the candidate in question lacks direct experience, inquire about relevant work performed at home, be it preparing meals for oneself, kids, a younger sibling or others. 
Prioritize customer service when conducting interviews. Service-oriented people who sincerely enjoy working as a part of a team are most likely to succeed in this competitive industry. 
Harri's screening & interview management tools will help to efficiently whittle down the field to the best possible contributors. Our tools also facilitate interview scheduling, tracking and streamlining for truly unified recruiting efforts. We make it easy to organize and filter applicants through the assigning of notes, tags, groups and more. This high-tech screening system facilitates the acceptance or rejection of candidates in mere seconds. 
With Harri, candidates can select availability digitally with our convenient self-select form. Our mobile-friendly tools for candidate management expedite communication, reduce obstacles for interview scheduling and ultimately prove mutually beneficial to quick service restaurants as well as applicants.
Pay close attention to how candidates respond to questions posed in interviews. The best candidates are hungry for work, cordial and well-presented. Most important is a genuine interest in the open position. When in doubt, favor the candidate who wants the job more than others. Though you probably don't have a degree in psychology, nonverbal communication such as body language, word choice and eye contact help tell the story of the candidate.
In terms of specific questions to ask, inquire as to what the candidate understands about the fast food restaurant and industry. Ask what made him or her interested in the position. You can learn about the candidate's self-awareness by posing questions about personal strengths, past accomplishments and also failures. Those who acknowledge weakness demonstrate self-awareness and honesty that are essential for growth in every QSR role.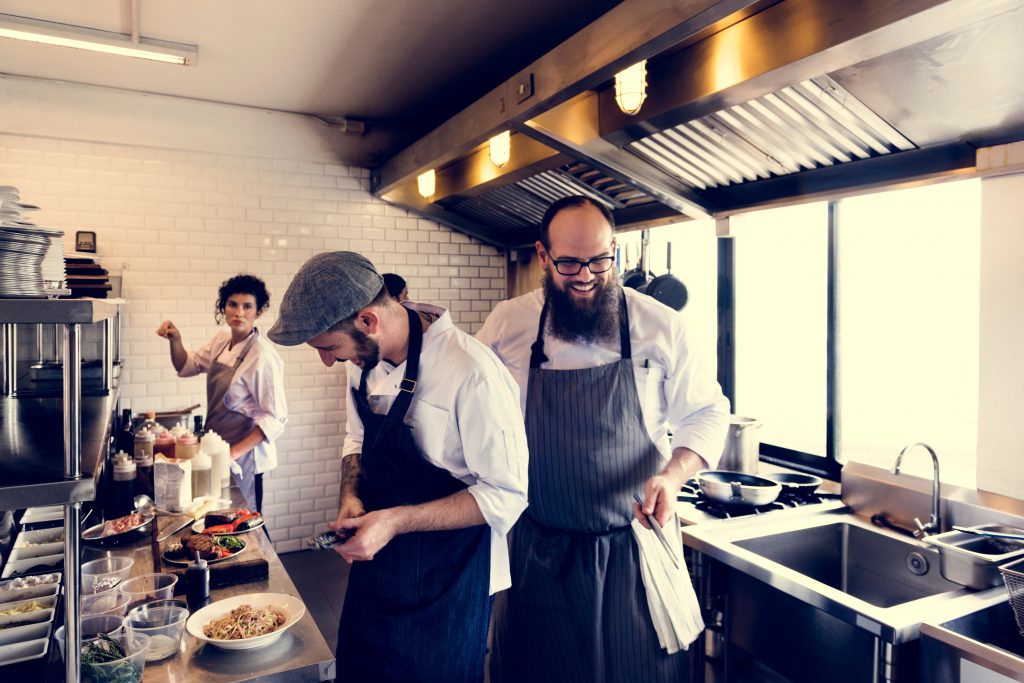 Onboarding New Hires for A Quick Service Restaurant
The onboarding process is often rushed and overlooked in an effort to serve customers and keep operations humming along. Recognize that the subtleties of the onboarding process shape an employee's perception of the business, and treat it as an opportunity to build loyalty and retention. 
Though hand-holding new additions is costly and time-consuming, it provides exponential returns, especially if you can convince those hires to remain with the organization. Make expectations of new hires crystal clear, train new employees to meet those expectations and express gratitude for progress. 
Harri's solution for simplified onboarding is the best digital approach for adding new team members. Consolidate candidate and employee information in one unified area that is fully compliant and you'll successfully transform the onboarding process. Harri's onboarding system makes it easy to upload all employment-related documents including those necessary to meet state and federal workforce regulations. Embrace this digitized process and you'll expedite the process of reviewing and signing documents with e-signatures for convenience- no more printing, signing and scanning or storing paper documents.
Retaining Employees in the Competitive QSR Industry
Take a moment to consider the time, money and effort invested in finding the best employees for your open QSR roles. It's important to proactively focus on boosting your restaurant's retention rate to ensure your investment of resources isn't in vain. A heightened retention rate will keep employees in the fold, reduce hiring and onboarding expenses and ultimately facilitate smooth workplace functionality. 
QSR employees crave a positive work culture that keeps them thoroughly motivated and engaged. Provide contributors with quarterly or biannual reviews to communicate your interest in their workplace performance, highlighting the benefit that each team member's contributions have made. Even if you don't provide frequent wage increases, consistent feedback regarding employee performance makes it clear that you value your team members.
Harri's team communication tools to improve employee engagement have the potential to dramatically increase your retention rate in an industry that is notorious for its low rate of retention. Our tools facilitate clear communication to enhance teamwork through organized conversations and improved collaboration. Create group message channels, invite your team to participate and you'll boost collaboration while improving awareness. 
We make it easy to organize communications by employee role, unit, location and more in an easy-to-understand format. This digital tool for collaboration is essentially a social network for the centralization of your QSR's communication. Harri's dedicated communication tools help employees and managers avoid having to combine their work life with their personal social media profiles. Say goodbye disorganized Facebook and Whatsapp groups and hello to better work/life balance with our digital communication tools.
Solutions for all Stages of the Quick Service Hiring Process with Harri
Experienced fast food restaurant owners, managers and other business leaders readily admit that the hiring and onboarding processes are essential to efficiency. Emphasize the importance of the candidate vetting process, pose the right questions and invest in a comprehensive onboarding process. Word will quickly spread that your restaurant genuinely values hardworking contributors and rewards them accordingly.
Harri is here to help you hire the right contributors for your unique QSR. Request a demo of our platform to help businesses overcome labor challenges and you'll transition through human resources challenges with grace and efficiency. Harri's tech solutions optimize interviewing, onboarding, training and workplace experiences for employers, job candidates and current employees. Our platform is trusted by some of the industry's top names including Buffalo Wild Wings, Jersey Mike's Subs, Dunkin' Donuts, The Radisson Hotel Group and more.