How To Improve Employee Retention: Strategies And Ideas For Employers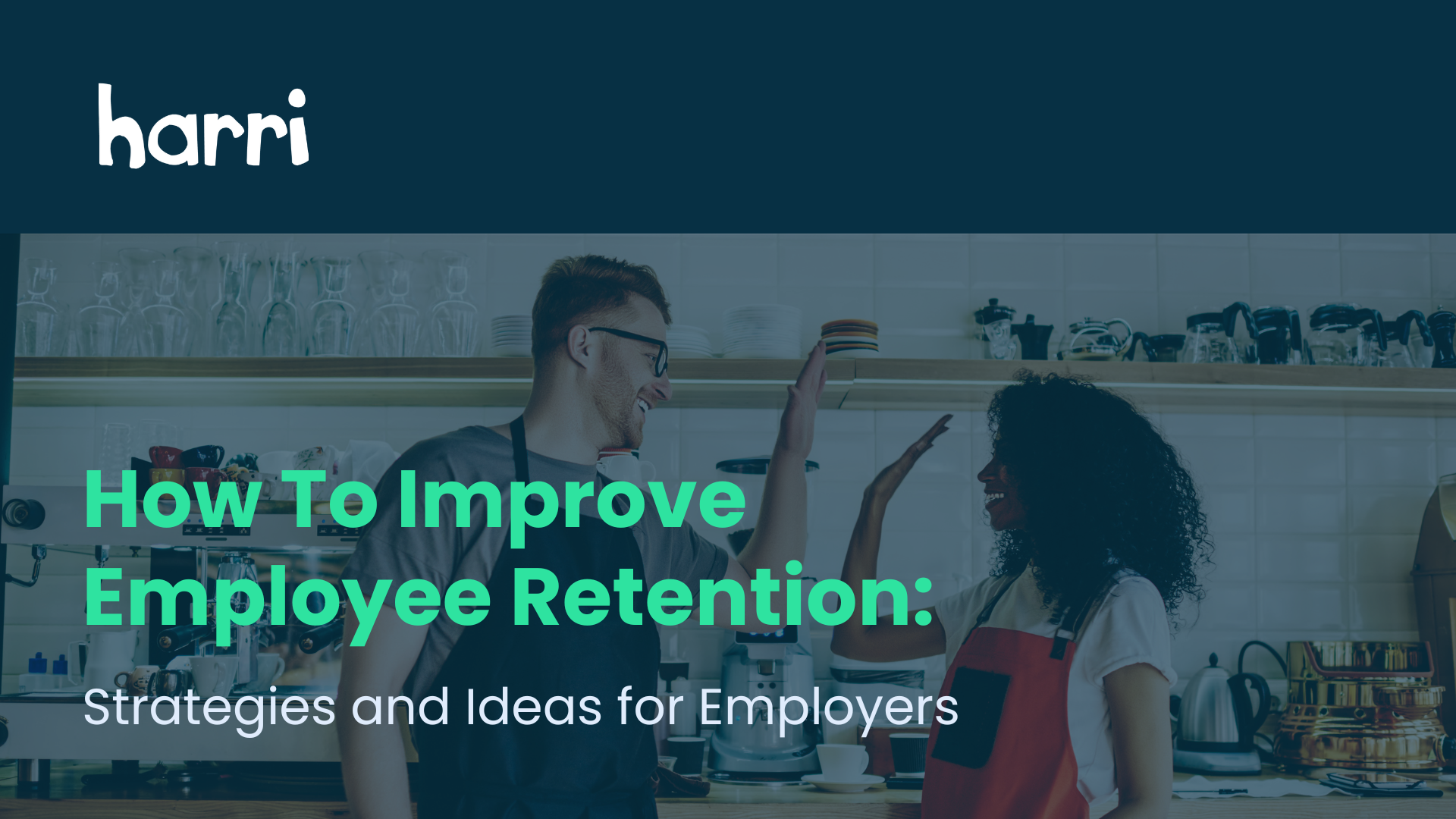 The hospitality sector has been hit hard by the Great Resignation – or Big Quit. This post-pandemic trend is seeing employees resign en masse for higher pay, greater benefits, and a better work-life balance. The ongoing phenomenon forces employers to rethink their retention and engagement strategies to sustain a strong workforce. 
Here, we'll explain the importance of employee retention, why people quit, and what you can do to tackle it.
Why is having an employee retention strategy so important?
It's a well-known fact that low employee retention can negatively impact your work environment, company culture, and bottom line. Taking strategic steps to improve the experience of your employees can have a domino effect, improving engagement, workplace culture, productivity, and ultimately retention.  However, attracting and retaining strong workers starts with understanding why people leave their jobs in the first place. 
Why do employees leave their jobs?
There are several reasons employees quit their jobs, such as: 
Inadequate pay and benefits 

Lack of career development opportunities 

Poor work-life balance 

Low engagement 

Burnout 
As an employer, you need to look out for warning signs that indicate someone may be about to hand in their notice. These include: 
Decreased productivity and participation in work-related activities 

Change of attitude towards work or other employees 

Lack of interest in work or self-development 

Booking more time off than usual 

Isolation 
Of course, these can look different to everyone, but knowing the signals could help avoid employee turnover and prevent staff shortages.
Employee Retention Strategies to Increase Job Satisfaction
Offering a higher salary and other incentives are good ways to retain top talent – but they aren't the only solution. 
1. Recognise the signs of burnout
A recent poll found that burnout is causing at least 50% of the U.S. workforce to quietly quit – a trend where dissatisfied employees do the minimum amount of work. And so, recognising the signs and symptoms of burnout is more important than ever. Because if you lose your best employees, it could set you back financially – especially during the current talent squeeze.
2. Engage with your workforce
Only 21% of employees are engaged at work. So, regular check-ins to see how staff feel are vital – whether or not you're aware of burnout within your team. Generally speaking, engaged employees often feel more enthusiastic about their work, are more productive, and tend to stay in their roles for longer. Taking the time to meet with your employees one-on-one is a simple but effective way to improve retention rates.
3. Promote a healthy work-life balance
Work-life balance is on everyone's mind right now and could be the key to retaining talent. But a 'healthy' work-life balance means something different to everyone. To some, it's managing life admin during the work day; to others, it's spending more time with family and friends outside of the office. If you want to retain your employees, ask what a healthy work-life balance means to them. In a lot of cases, creating a culture of flexible working through flexible scheduling should help – and ensure you retain your best workers. 
4. Offer growth and development opportunities
Boredom and a lack of challenge in the workplace are some of the main reasons staff seek employment elsewhere. Yet, it's easy to combat. You should offer more opportunities for growth and development and positively challenge your employees' abilities. Regular training sessions will help staff envision their futures within the company. 
Plus, to engage everyone, consider asking your current teams to mentor new hires. Pairing existing talent with more recent employees and arranging coaching sessions or ad-hoc meetings is an excellent way to cut costs and retain staff.
Improve Your Employee Retention Strategy with Harri
We know that retaining employees can be difficult – especially in today's world of quiet quitting and mass resignations. That's why we make it easier for everyone. Our workforce engagement solution combines collaboration and communication in a single place. Book a demo with our employee experience experts to see how it works.