Harri & Hosco Announce Integration Partnership to Bring Fresh, New Talent to the Hospitality Industry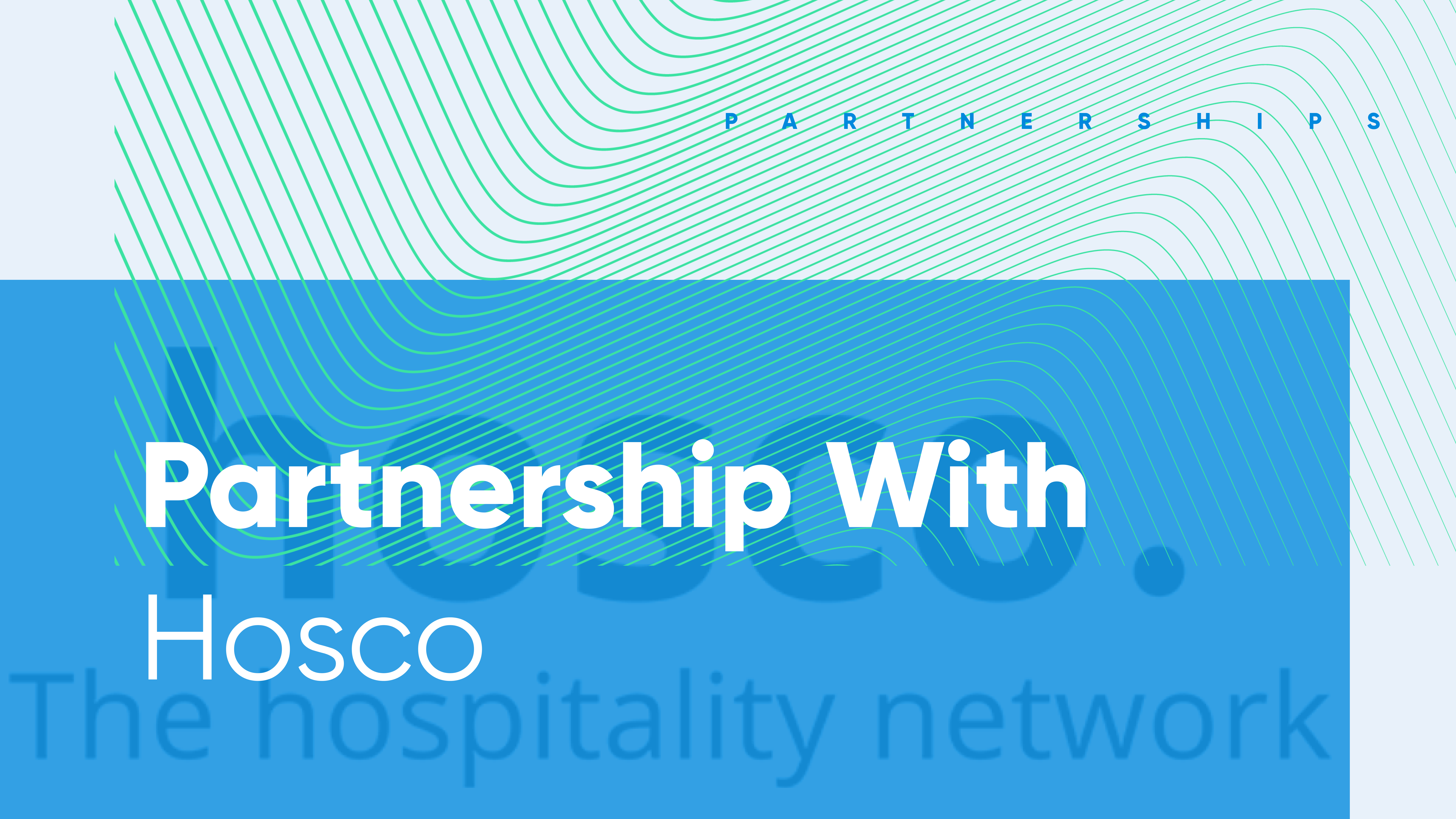 Announcing our new Hosco integration! Hosco is an intuitive hospitality network operating across the UK and EMEA. The two businesses have joined forces to launch an integration for hospitality operators which will provide them with access to Hosco's innovative and interactive job platform of over 500,000 qualified hospitality professionals.
The integration comes at a time when according to The Society for Human Resource Management, 60% of job seekers abandon an online job application in the middle of completing, due to the length or complexity of the application process. The integration between Hosco and Harri will solve this issue as it uses 'one click apply' to ensure the process is quick, easy and seamless for candidates resulting in limited applicant drop off.
With the implementation of a one-click apply integration, candidates will now be able to apply for a job via laptop, tablet or the Harri app, in a matter of clicks. Harri's intelligent software also gives operators access to valuable tracking and reporting data on jobs posted to the Hosco platform, indexing each job posted against the all-important application, hire, and time to hire metrics as well as the ability to benchmark Hosco against their own cost per applicant and cost per hire KPI's.
Peter Willis, UK Director at Harri, commented: "We're absolutely thrilled to be partnering with such a global giant in the jobs platform space to bring operators an abundance of much-needed, unique and qualified talent to our industry. Hosco is so much more than a job board – it's engaging and interactive, whilst also allowing candidates to create social profiles. We're absolutely committed to reaching the new tech-dependent generation of candidates and we believe Hosco, with their new, social approach to online recruitment will help us do this."
Derek Pilcher, Commercial Director At Hosco, Mentioned:
"Hospitality Is One Of The Fastest Growing Industries On Earth, Representing 10 Percent Of Global Employment. However, It's Also Suffering From A Significant Talent Shortage And High Attrition Rates. Our Innovative Technology, In Conjunction With Harri's Application Tracking System Will Deliver A Significant Impact To Hiring Within The Hospitality Industry As A Whole Reducing, Even More, The Time Spent By HR Teams On Sourcing And Recruiting Talent. On One Side, It Will Reduce The Application Time For Candidates With The Goal Of Optimising The Numbers Of CVs Sent Into Employer ATS's, And, On The Other, Employers Will Receive Greater Candidate Volumes With The Matching Experience And Skills They Require To Meet The Ever Growing Talent Demand." 
For further information about Harri visit https://harri.com/uk. 
For further information about Hosco visit https://www.hosco.com/en/