Fuller's Turns To Harri To Make First Impressions The Best They Can Be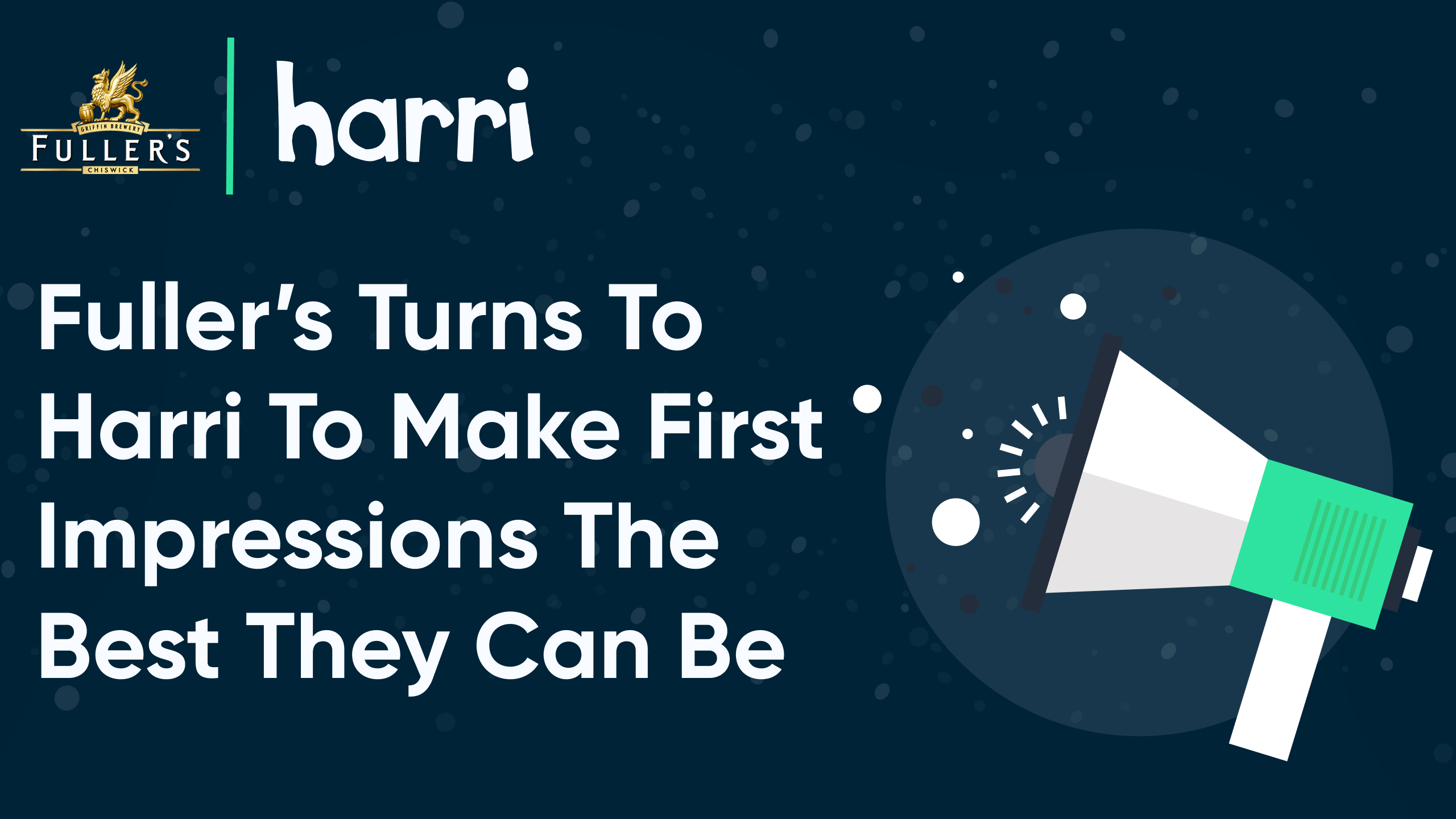 Since its inception as a family business in 1845, pub operator Fuller's has valued its people above all else. Now the company has Harri to help it find fresh talent and keep those new starters happy from day one…
Harri helps Fuller's treat new staff like family
Pub and hotel operator Fuller's has always prided itself on treating its staff like family, and now it has Harri on side to help make its employees feel valued and engaged right from the word go. The company, which has 400 pubs, including the Bel & the Dragon collection of country inns, has adopted Harri's Talent Acquisition solution, which is now hugely improving the process of attracting and recruiting new staff.
Fuller's strives to offer first-class careers, providing excellent training, wellbeing support, generous benefits and higher rates of pay, so it's little wonder that the company wanted to make sure new starters were given a great first experience of working for Fuller's through Harri's tech.
Before launching Harri's talent acquisition solution, the process of applying for a job at Fuller's was long-winded and clunky, applications weren't always acknowledged, and for new starters, the first day on the job was mostly spent filling out forms. 
Harri's tech proves transformational
Now that process has been completely transformed, with candidates able to quickly and easily apply on mobile, no application left unacknowledged, and all documentation completed online ahead of an employee's start date. With Harri, Fuller's is able to create career story pages on its website to show off the many reasons why careers at Fuller's are so rewarding.
What's more, hiring managers can now post a job in less than three minutes, with multi-channel posting to the likes of Facebook, Glassdoor, Indeed, etc. Harri's tech also enables Fuller's to screen candidates easily through an automated Q&A flow, which leads through to an interview scheduler to make booking an interview at a mutually convenient time super simple. Harri's Right to Work integration with Trust ID also makes it quick and easy to check whether foreign candidates have the right to work in the UK. Lastly, onboarding documents are all completed online in advance, meaning the enjoyment of working for Fuller's really can begin from the moment a new starter walks through the door. 
Harri is a verticalized HCM platform that helps service-driven businesses build, manage, and engage their teams. Interconnecting the entire employee journey, the Employee Experience Platform provides integrated solutions for talent acquisition, onboarding, hiring, employment branding, applicant tracking, scheduling, time & attendance, communications, compliance, analytics, and more.