Humanizing and Streamlining Your Hospitality Technology — Stop the A La Carte People Madness!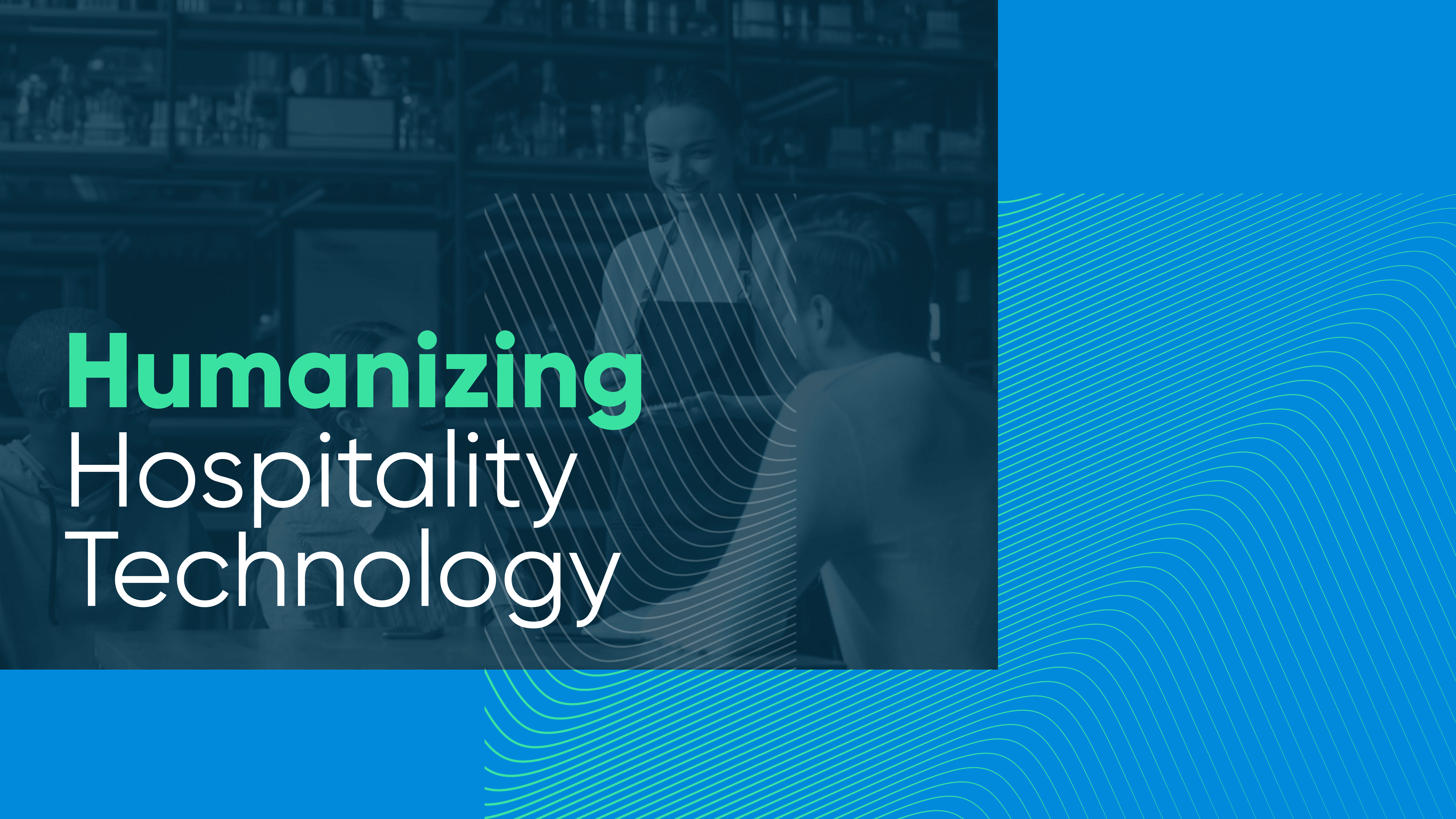 Imagine if restaurant patrons had to order their salad from a different server from the one who brings their meal course. Or, if hotel guests received multiple receipts upon check-out and needed to talk to three different managers to get a total. Sadly, that has become the state of affairs in the restaurant and hospitality technology worlds for managers and operators.  Vendors seem to have forgotten (or never knew) this one thing:
People are at the Heart of the Hospitality Business

Let's Put Humans…Not Apps…First!
Many developers create systems without direct experience in our industry. You want to be sure you're selecting technologies that have been created by people who have a clear sense of how people think and behave — and what operators really need to run their businesses. Having deep and broad experience with restaurant and hospitality staffing — and knowing the day-to-day life of a server, hotel front desk manager, or chef entails — will result in people-centered solutions rather than tech-centered solutions. 
You need tech that solves REAL problems without having to click on multiple apps, remember hundreds of passwords, and deal with tens of salespeople and support staff.
The technology boom has created a situation where multiple vendors have solved for a particular talent problem (e.g., staffing, scheduling, or training) but the systems may not talk to one another and the user (who is already running his or her business) has to learn multiple platforms to solve a very simple challenge:
How do I find, hire, train, schedule, retain, and financially account for and reward the best possible employees?
Exceptional service delivery is the way our industry wows guests and generates more sales as a result. People look for a personal and exceptional experience when they visit hotels and restaurants and live human beings deliver that experience. But finding, training, and retaining those super-humans is the greatest driver of sales and is a complex challenge. We need to put people first — not the technology solution.
Let's Start at the beginning — with hiring…
How often have you heard the promise, "Our tool integrates with your applicant tracking system (ATS)." Even the term "ATS" is sterile and tech-y. At the end of the day you're seeking, hiring, training, and retaining  people — the best people — to serve your customers. 
We began with a question rather than a promise or solution. "HOW do you find the best people for a particular hospitality job?" Then we built a hiring and ATS system that focuses on people and skills, not bells and whistles.
When you invest in a free-standing ATS tool, you're chopping-up the experience for the hiring manager and the people you're hiring. 
You have to buy a separate tool. That's less you have to spend on the talent itself.
Your team needs to learn separate tools, and who really has time for that?
The data about the candidate doesn't automatically connect to your other systems once you hire them.
The candidate experience is fragmented.
Onboarding and Training Keep the Heart Pumping
Job satisfaction begins with the candidate experience. The same way you welcome guests and make them feel valued by sharing hotel or menu specials, you need a streamlined and heartfelt way to help new hospitality hires feel like part of the team and bring their best selves to work. You need to give them the skills they need to excel. 
Simplifying online training is key in today's hospitality environment when the days of classroom and break room learning are drawing to a close. If training is convenient, streamlined, and even fun your team is more likely to embrace it — again leading to a better experience for your guests.
Your POS System Can Helps You Understand the Business…but Not the People
If people are the heart of the hospitality business, your POS system feeds its circulation but doesn't ultimately keep it healthy. It generates the data and trends to help you make people-related decisions but doesn't necessarily contribute to satisfaction and retention. 
Scheduling is, at the end of the day, a people-driven function. "I have a class that ends at 5pm" or "I don't have childcare coverage that day" are very human realities and needs. A POS system can inform you when you need to be staffed and with what positions, but schedule management needs to be simple and intuitive — for you and your team members. Again, if you need to have a degree in coding to manage schedules, you're missing the mark. We know that schedule flexibility and responsiveness is a huge factor in employee satisfaction. You want a scheduling app that's a solution, not a stress factor.
We started with the question, "How do real employees and real hospitality leaders manage time?" and then built a system that's the human version of that process.
In short…
People-driven, all-in-one technology can take an average person, willing to put in the average amount of effort and make them successful in their role.  
The end goal is not developing the slickest app, but instead streamlining talent acquisition for everyone — applicants, candidates, recruiters, hiring managers, and operators. 
Ultimately, your valued guests will benefit from that simplification. You won't be paying for multiple systems (and passing the costs along to them). You'll attract better candidates and save time and effort for both yourself and your team members. 
Why Harri?
All too often, vendors will sell a tech solution that addresses one aspect of the talent loop (e.g., hiring or scheduling), but having an end-to-end and fully integrated system will save you time — and make you money — in the long-run.
Having all your key data in one accessible place will enable you to analyze your business and make immediate and meaningful people-related decisions, even when traveling.
Your profitability, employee satisfaction, compliance, analytics, and the future of your brand are all now in the same platform.
We're committed to helping our client partners with best-in-class solutions that solve for labor-related challenges — and helping YOU realize that 60 percent increase in productivity…now and into the future.
Best-in-class versus all-in-one? You don't have to choose.
Schedule a demo and personalized consultation today.