Improve Your People Practice and Watch Your Business Grow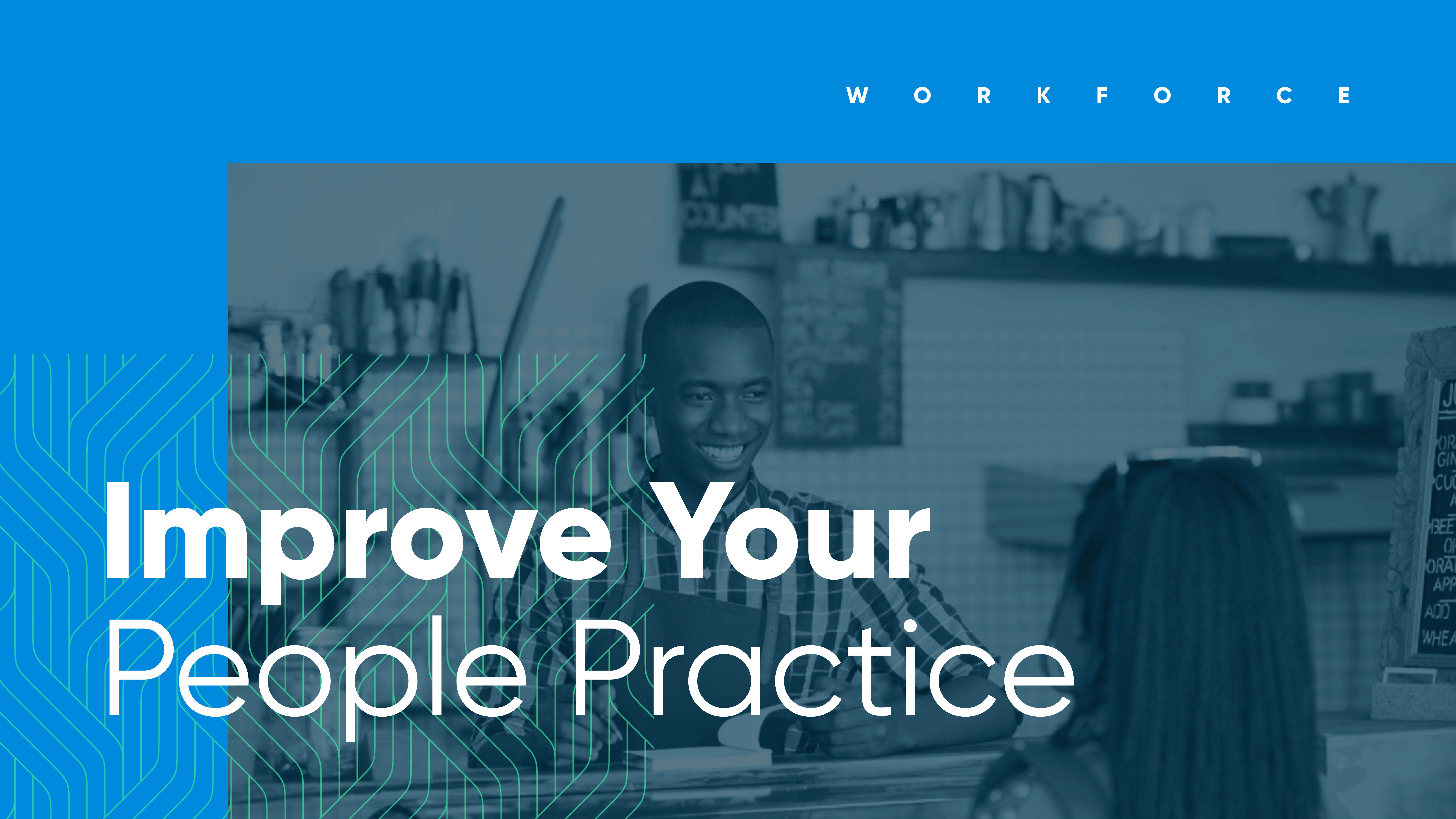 Your business can offer amazing services in a fantastic location, but unless your employees are engaged and happy, your operation will struggle to thrive. That's particularly true in the hospitality industry where improving your employee performance will have a direct impact on business performance as the industry is based on face-to-face interaction.
After all guests can tell when employees are "dialing it in," so to speak, simply going through the motions of their job with just enough commitment to get their paychecks (and not get fired). Compare that to being approached by a server that is passionate about the mission of the farm-to-table restaurant or of the sustainability standards of a fast-casual chain. There's also a big difference in customer service when a cashier feels valued and seen by his or her direct manager. Happy staff, means happy guests —
In fact, according to the latest TDn2K Scorecard, which captures what differentiates top sales performers in the restaurant industry by combining financial, workforce and social data, operations with lower rates of turnover are associated with the highest increase in traffic and sales in the same quarter.
Thankfully, there are tech solutions to streamlining how you attract and retain talent in your operations. By using a management platform like Harri, you can easily optimize employee performance, which in turn boosts business performance, in the following ways:
Employee Satisfaction
One of the major hurdles to working in the hospitality industry are unpredictable schedules that complicate employee's ability to balance their other responsibilities such as family, second jobs and school. When shift changes are made with short notice, employees may be forced to miss class or hire last-minute childcare. As such, these employees are more likely to feel stress on the job and ultimately, leave to find employment that offers better work-life balance.
With Harri, however, managers can offer smart scheduling that uses an integrated approach that factors in labor and sales intelligence as well as employee availability. By using the platform's Enterprise Shift Management, for instance, employees are given the agency to swap or pick up shifts in a way that prioritizes their own schedules and life responsibilities.
What's more, in Harri's Feedback and Announcements feature, managers can build workplace culture by soliciting staff surveys, sentiment checks, and informative announcements about scheduling policies. Employee will feel heard and managers can use that feedback to make changes that could improve operations and morale for everyone involved.
Employee Engagement
Research by the Aberdeen Group makes a clear distinction between a contented employee and an engaged employee. The merely satisfied staff member will carry out operation duties and be competent in their jobs. However, the engaged employee is more likely to be inspired enough to go above and beyond their job description in, for example, offering exceptional customer service, seeking out solutions on their own, and taking other initiatives to improve business performance on their end.
Engagement is rooted in communication because employees who feel heard, feel valued. And the more you can fill them in on how their jobs and department is connected to the whole operation and profits, the more connected they feel to the overall mission of the organization. By using a platform like Harri, managers and their team have access to custom message groups, SMS and push notifications, and a company newsfeed to keep everyone informed. Via Harri's native mobile app, staff members can receive the latest alerts regarding menu updates and schedule changes right on their smartphone.
Employee Retention
While certain employees may be likely to leave their positions if they become dissatisfied or dis-engage with their work, other team members simple leave because they weren't the right fit from the start.
Business, particularly those in the hospitality industry with its historically high turnover rates, find that an important recruiting strategy is to proactively build a candidate pipeline. For example, Harri's Hospitality Talent Marketplace of more than 800,000 hospitality-specific candidates is a great start to attracting the right talent. Hiring managers can use smart filters to narrow the pool, and candidates can visit your brand page to dive deep into your organization's values and culture to see if it's a right fit before any application is submitted.
Once hired, the new employees will have a positive first impression of working for the company via Harri's simple and streamlined onboarding process – a step that can frustrate new hires before they even come on-site. That positive experience is continued into the training phase as new hires make the most of intuitive, digital learning on the Harri platform.
In the end, Harri has helped not only attract the most suitable talent for your vacant position, it has facilitated more satisfied employees via smart scheduling and shift feedback, and fostered engagement through real-time communication. Your employees will have made it beyond that tricky 90-day period when restaurant workers are most likely to leave. As a result, that lower turnover and team of happier employees will fuel boosts in customer traffic, total sales and the chance that your guests will come back again and again.